Work
Yushi Dangami x Beeslow "Eusocial NFT Project"
Project Management
Art Direction
Visual Identity Design
NFT Image Generation
Smart Contract Deployment
Website Design
Exhibition Design
Photography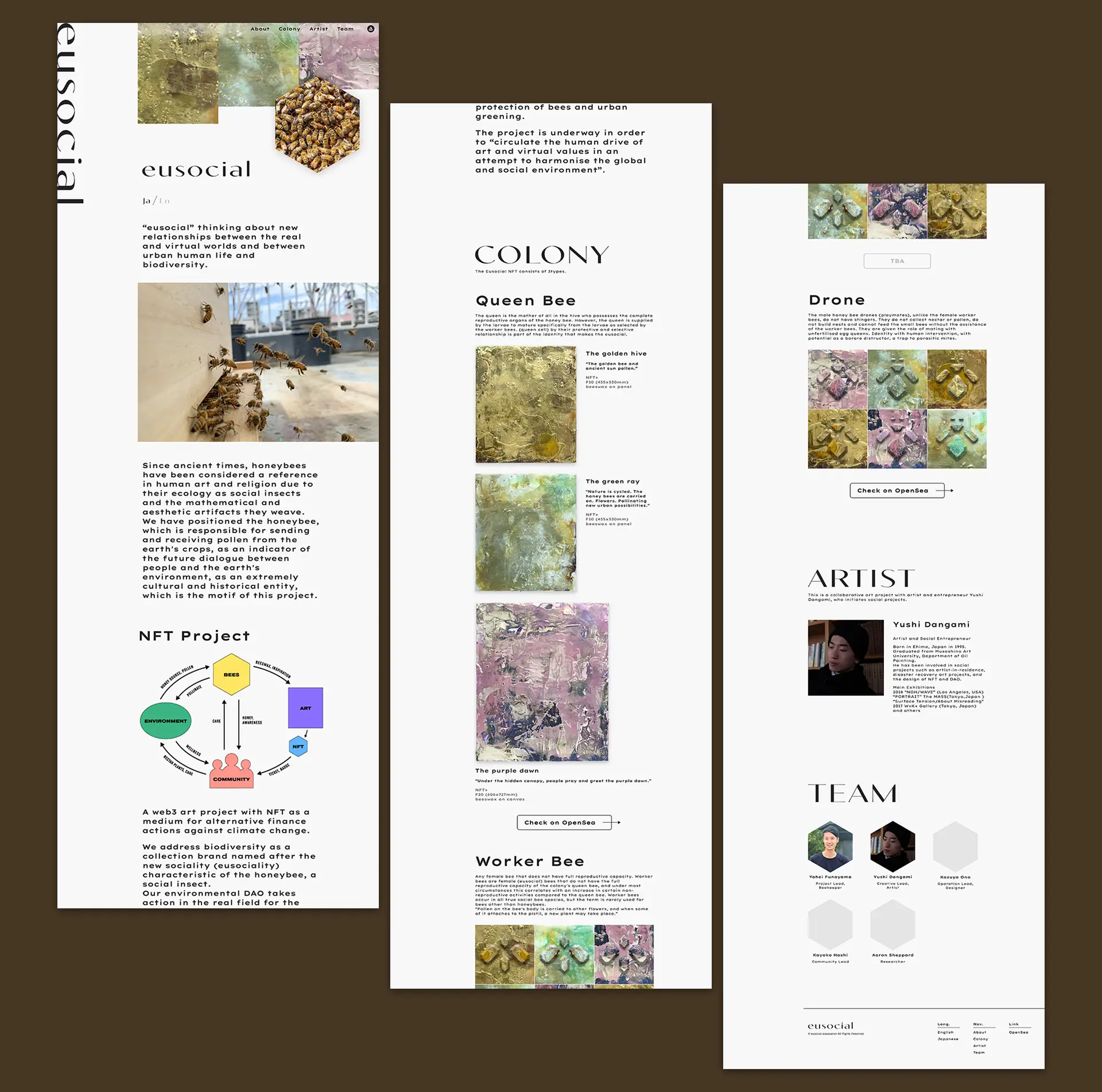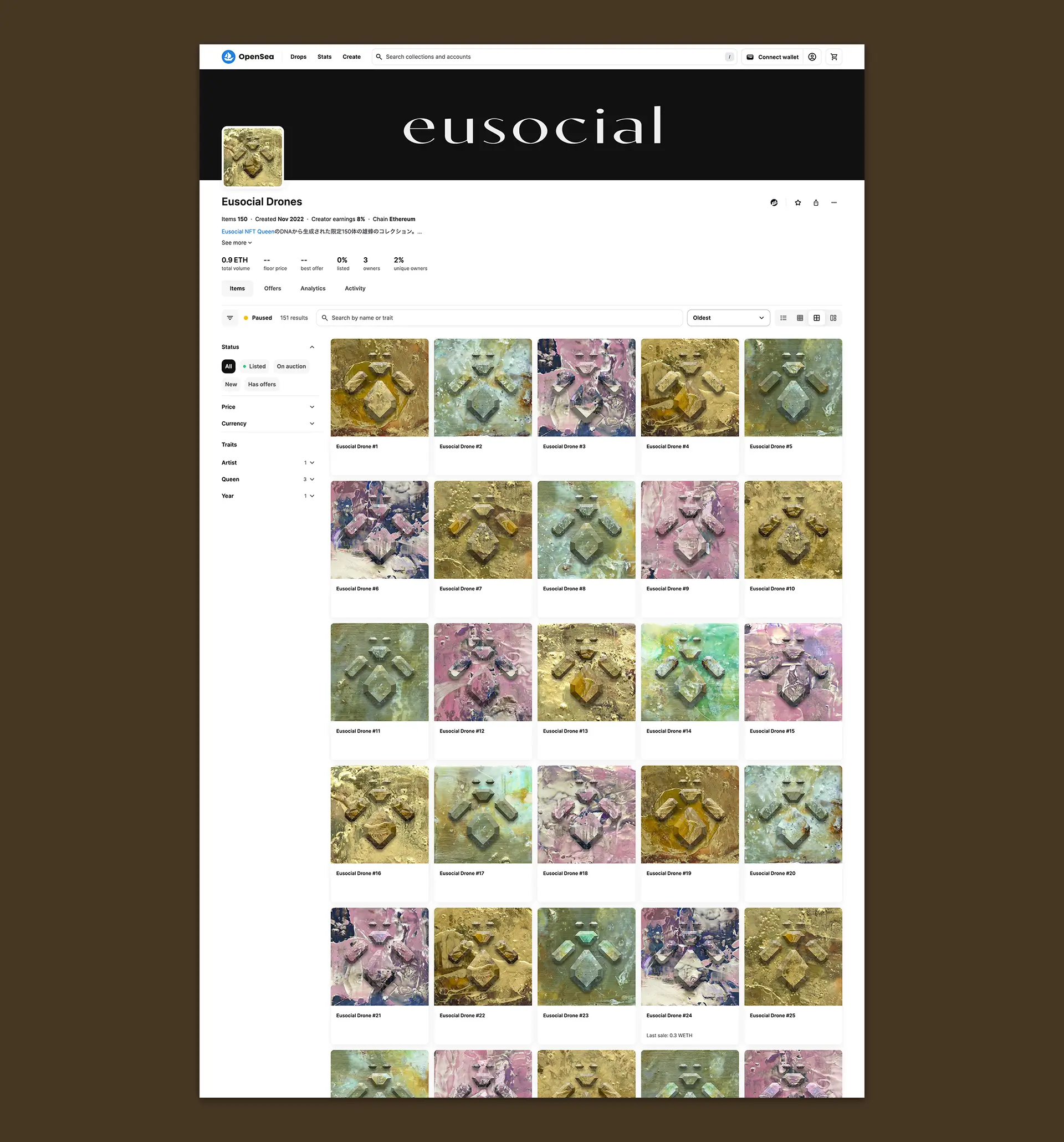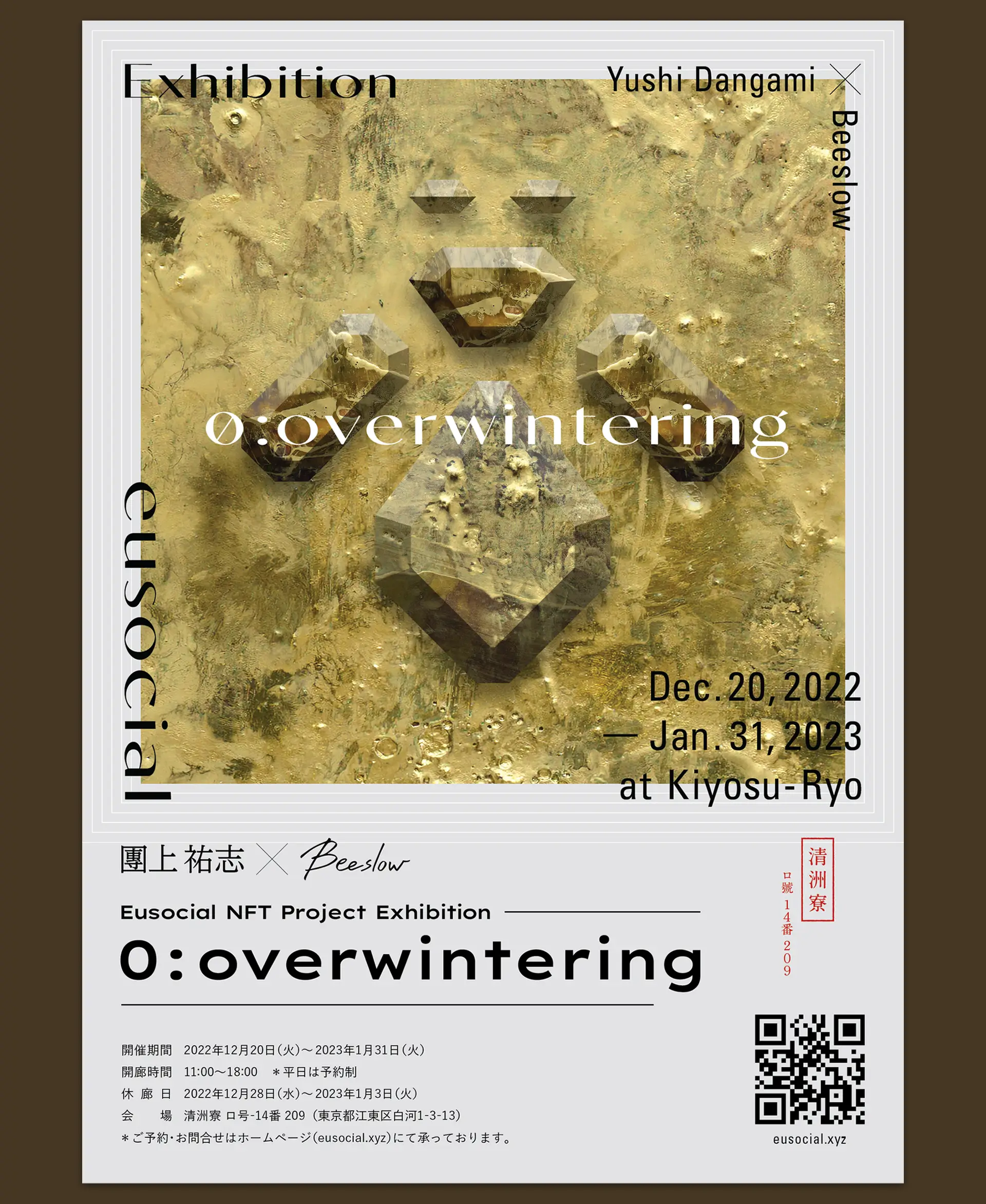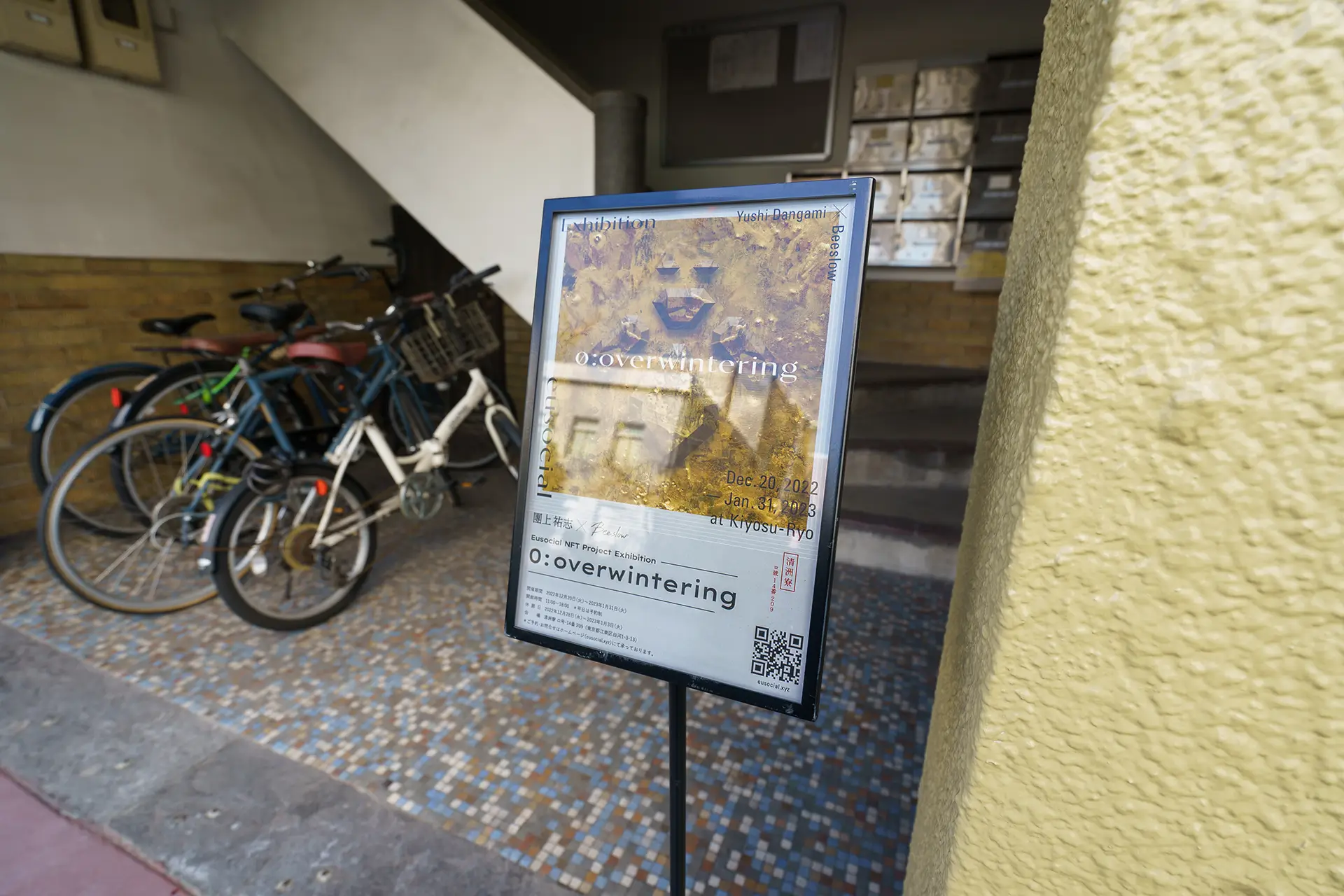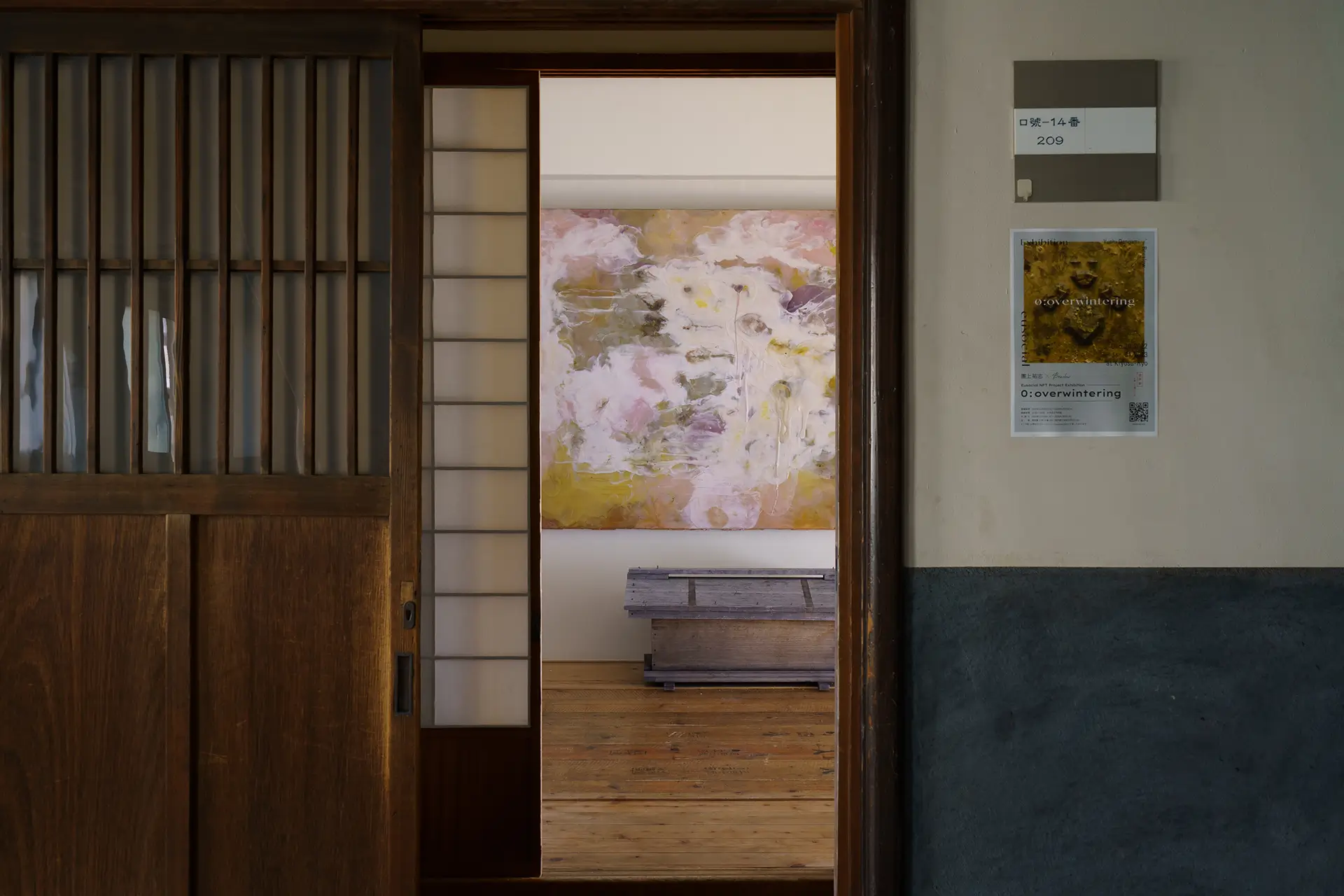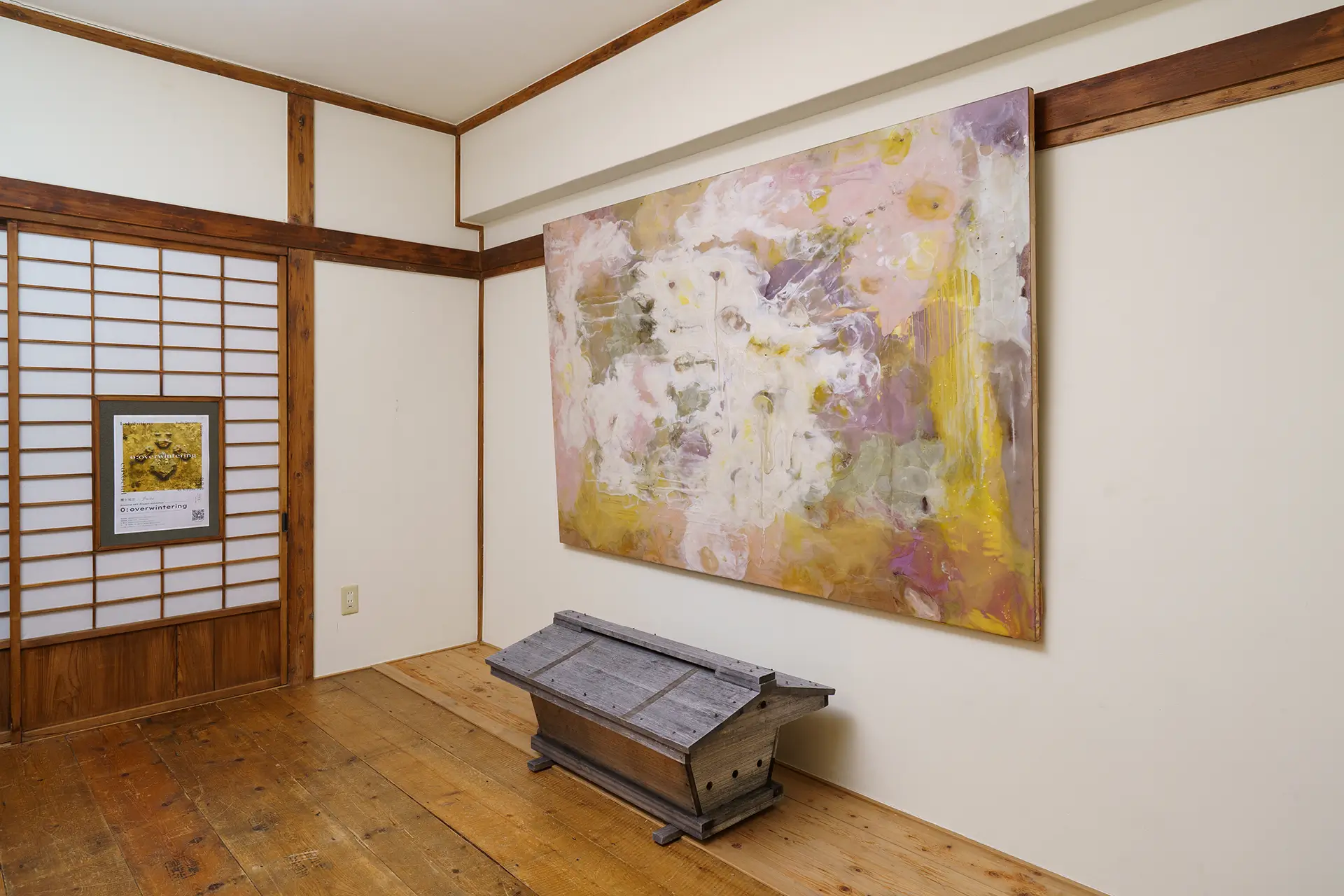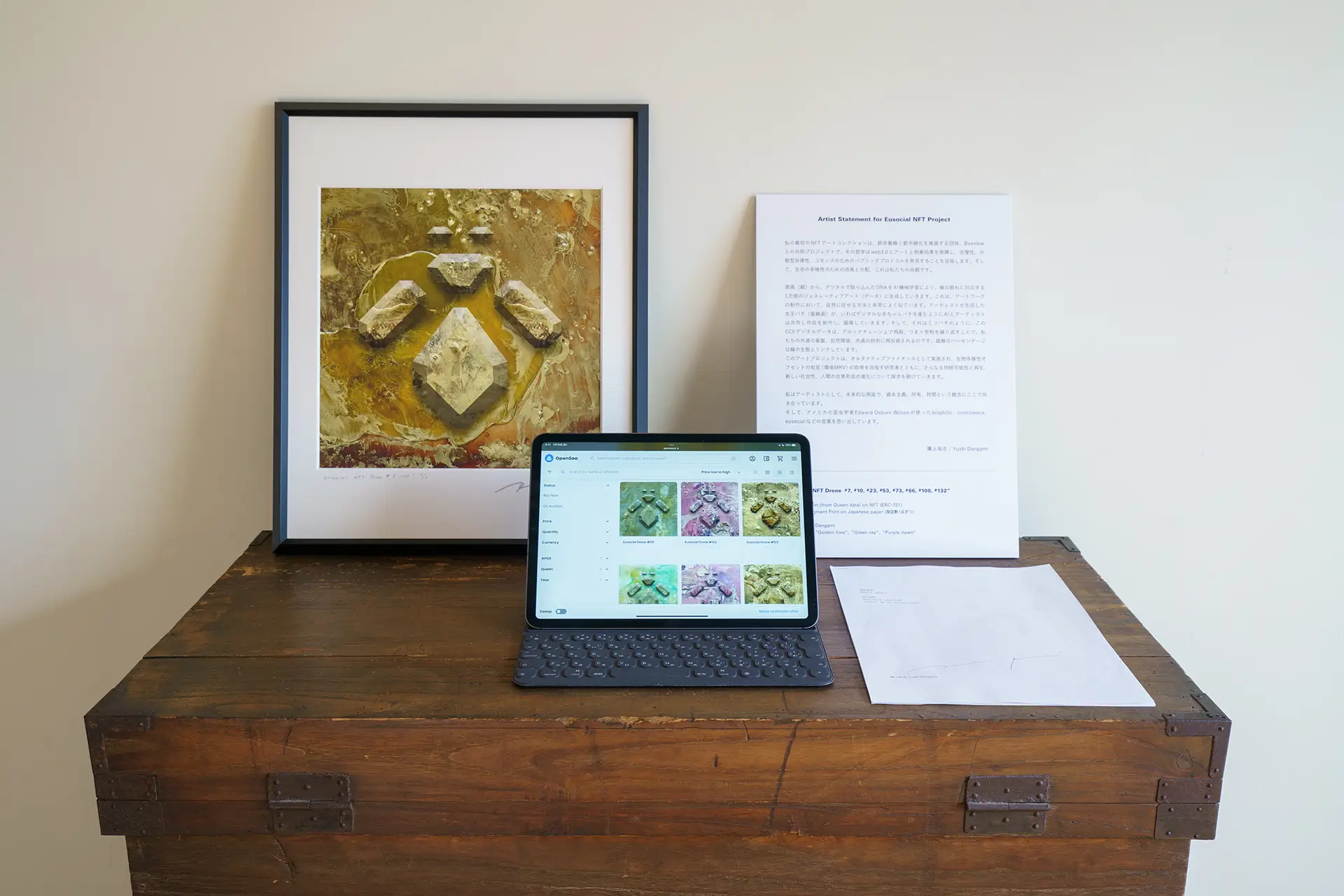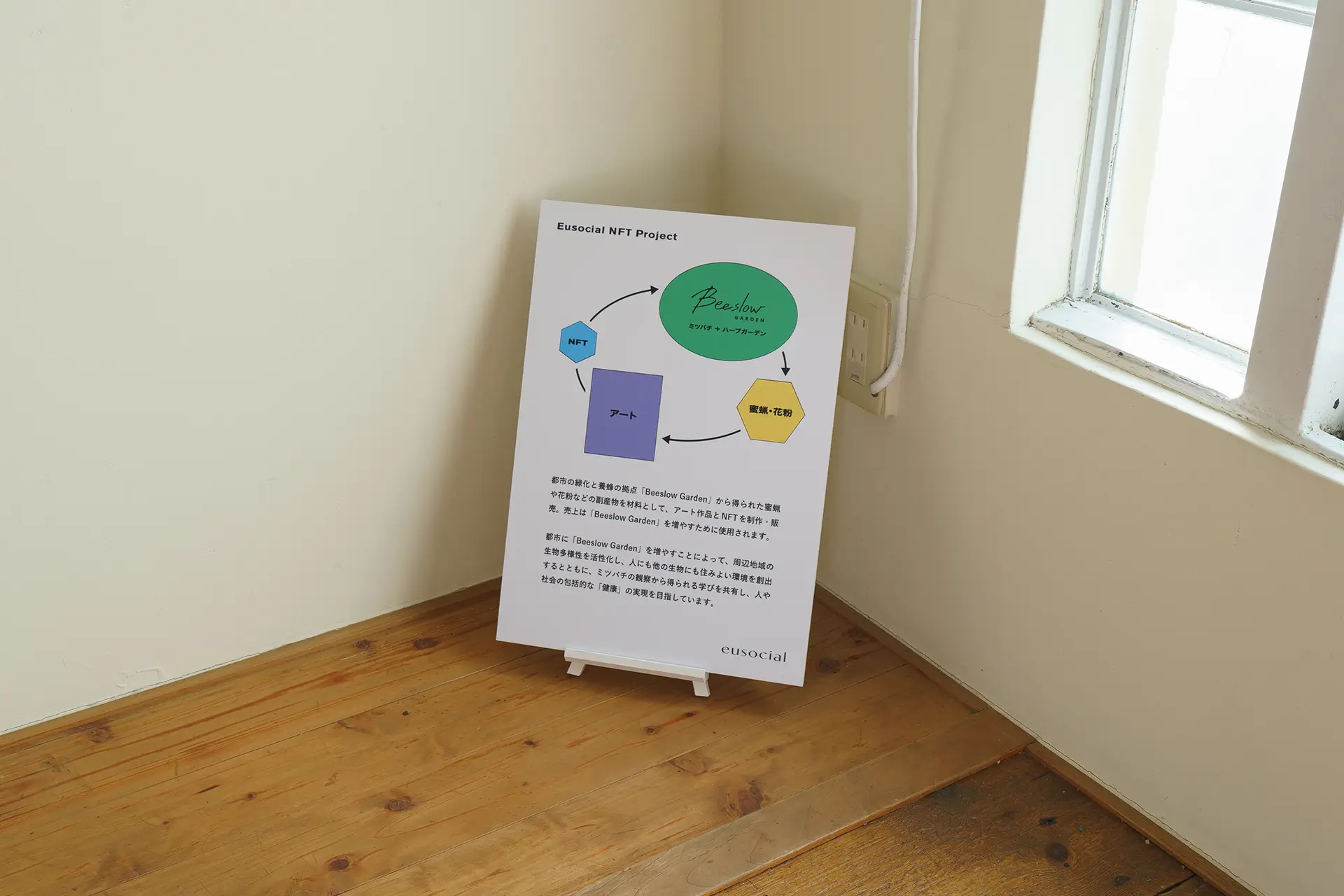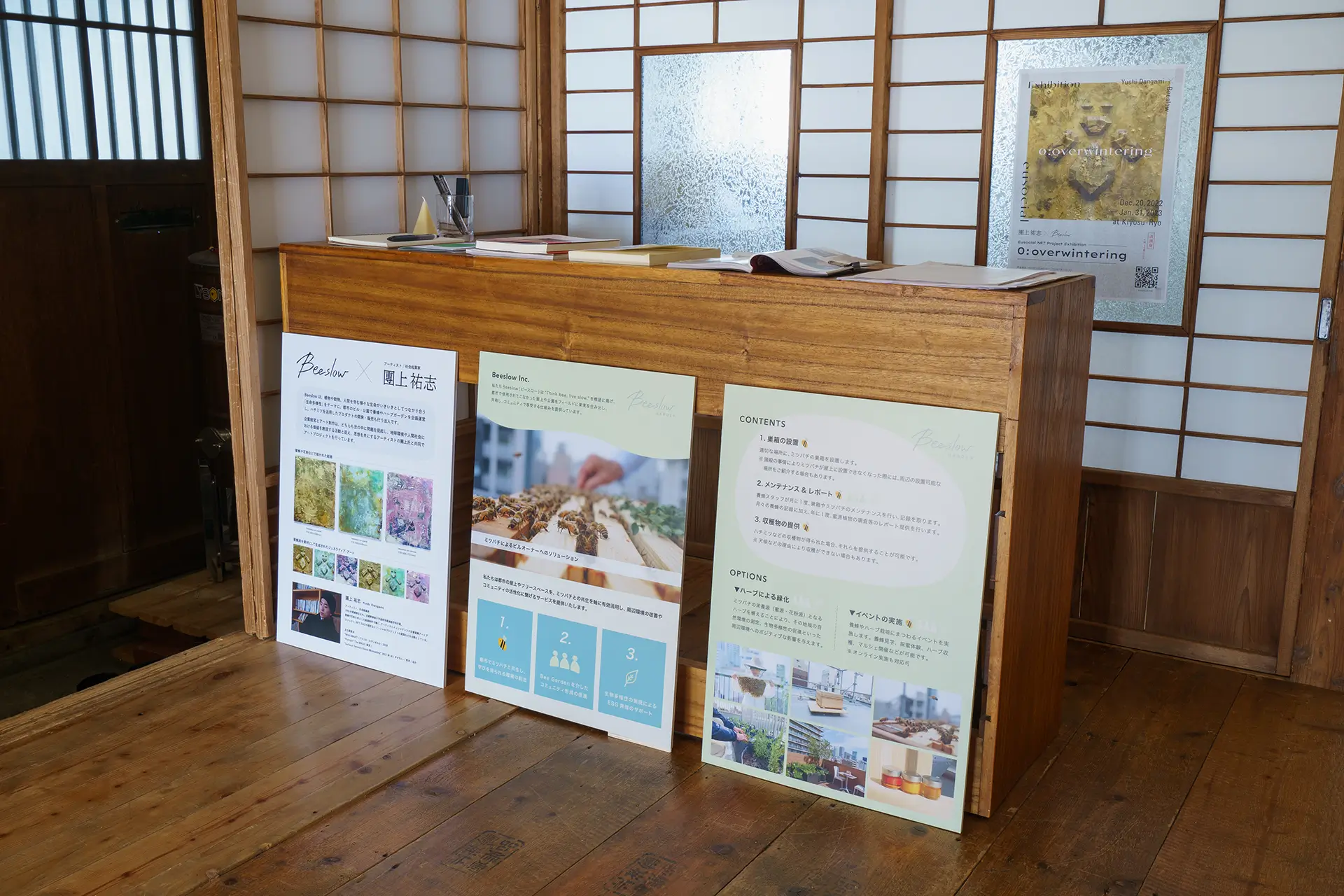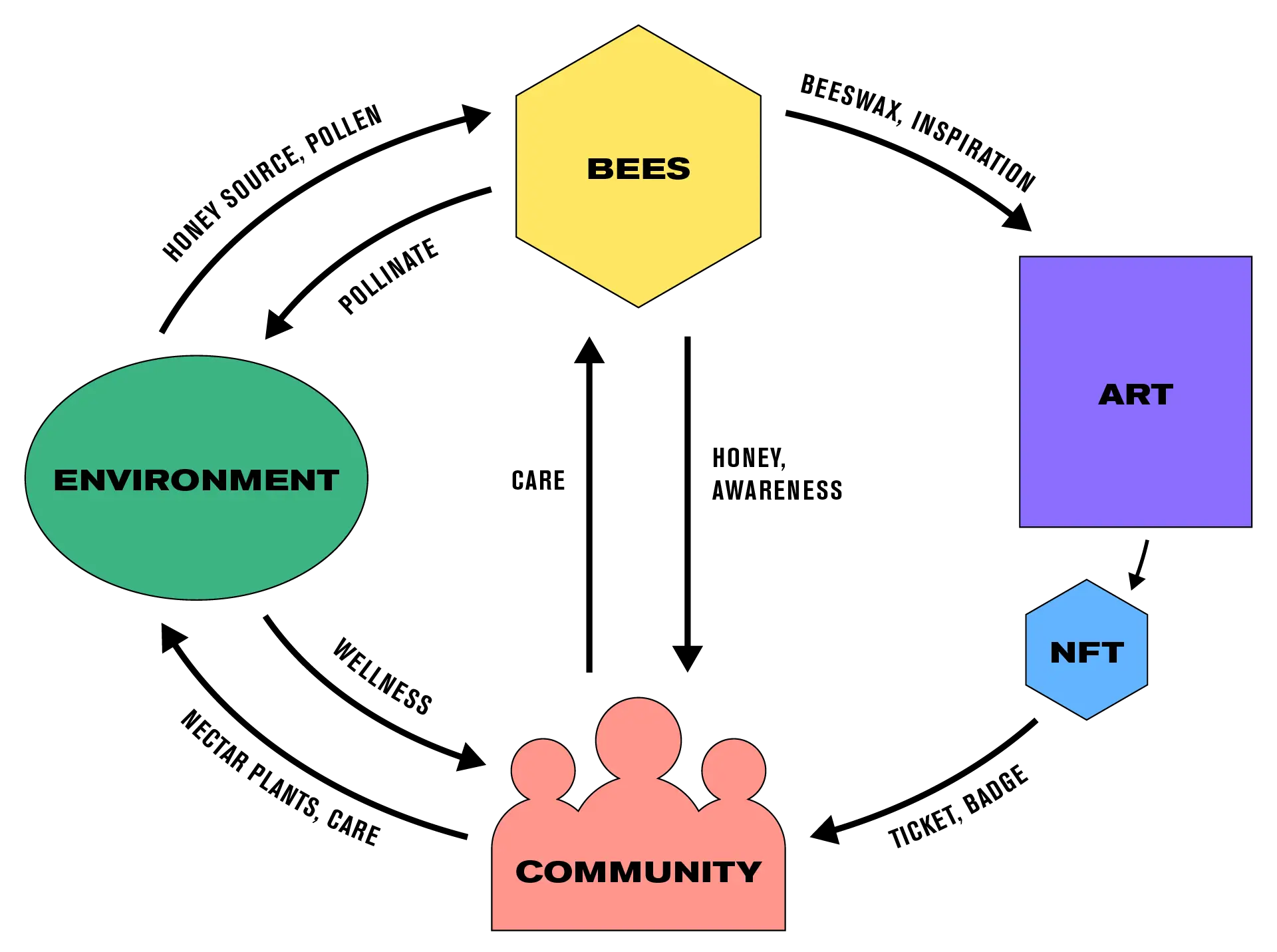 "Eusocial" is an NFT project to promote urban biodiversity, jointly launched by contemporary artist Yushi Dangami and Beeslow Inc.
Bees are kept on the rooftops of buildings in Tokyo, and the resulting beeswax is used to create paintings. These paintings were converted into digital art and sold as NFTs.
Proceeds are reinvested in rooftop greenery and urban beekeeping to promote greater urban biodiversity.
This initiative was covered by many media outlets as a groundbreaking attempt to improve urban sustainability by connecting technology, art, and the environment.
I joined the team from the project's conception stage and was responsible for a wide range of tasks, including project management through release, art direction, automated image generation using a program, deployment of smart contracts, and website design.
「Eusocial」は、現代美術家の團上祐志氏と株式会社Beeslowが共同で立ち上げた、都市の生物多様性を促進するためのNFTプロジェクトです。
東京のビルの屋上で養蜂を行い、得られた蜜蝋を絵画制作に利用。これらの絵画をデジタルアートに変換し、NFTとして販売しました。
売上は屋上緑化と都市養蜂に再投資され、都市の生物多様性の向上を推進しています。
この取り組みは、テクノロジー、アート、環境を繋ぎ、都市の持続可能性を向上させる画期的な試みとして多くのメディアで取り上げられました。
プロジェクトの構想段階からチームに参加し、リリースまでのプロジェクトマネジメント、アートディレクション、プログラムを使用した画像の自動生成、スマートコントラクトのデプロイ、ウェブサイトデザインなど、幅広い業務を担当しました。