Work
Fauna Inc.
Visual Identity Design
Business Card Design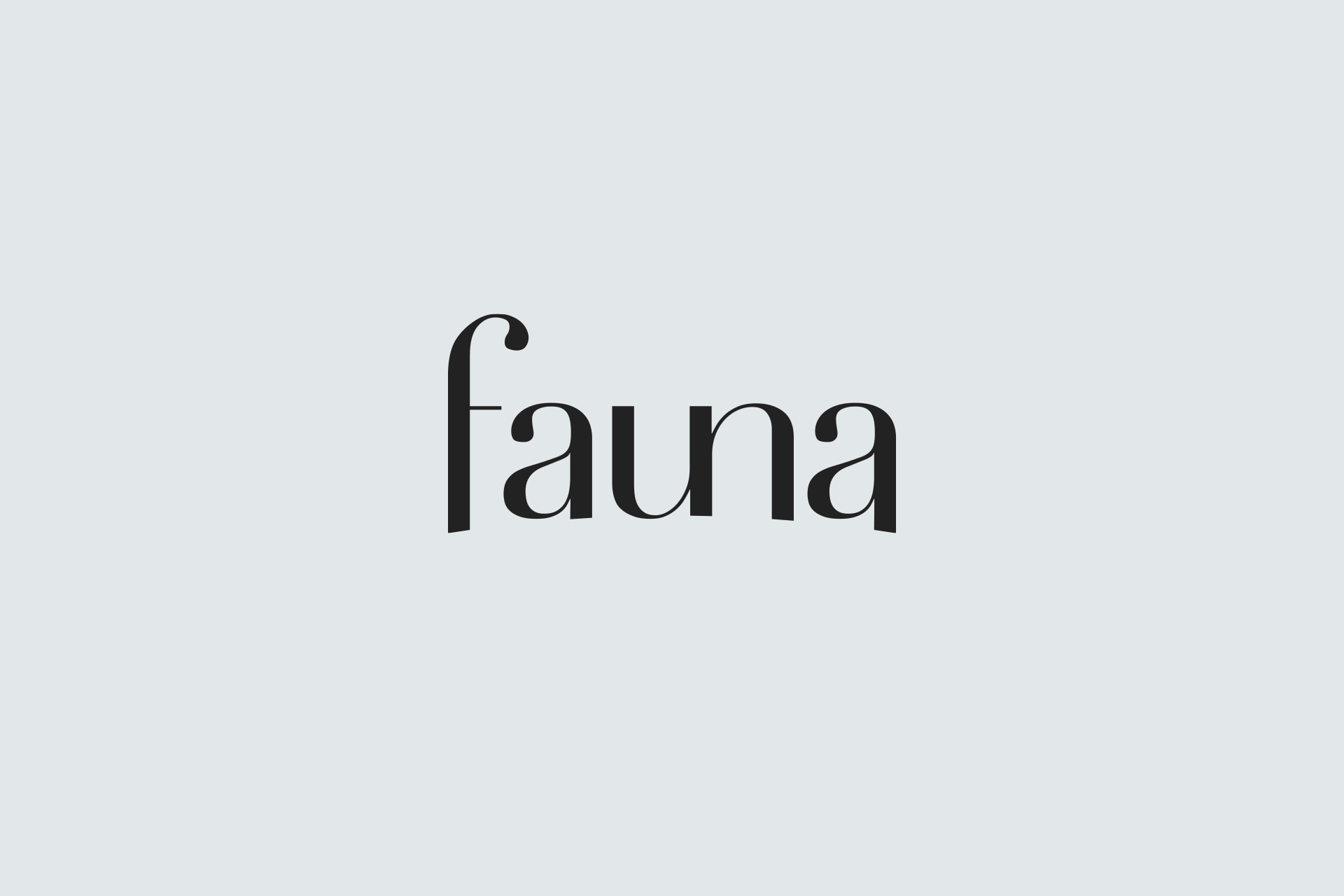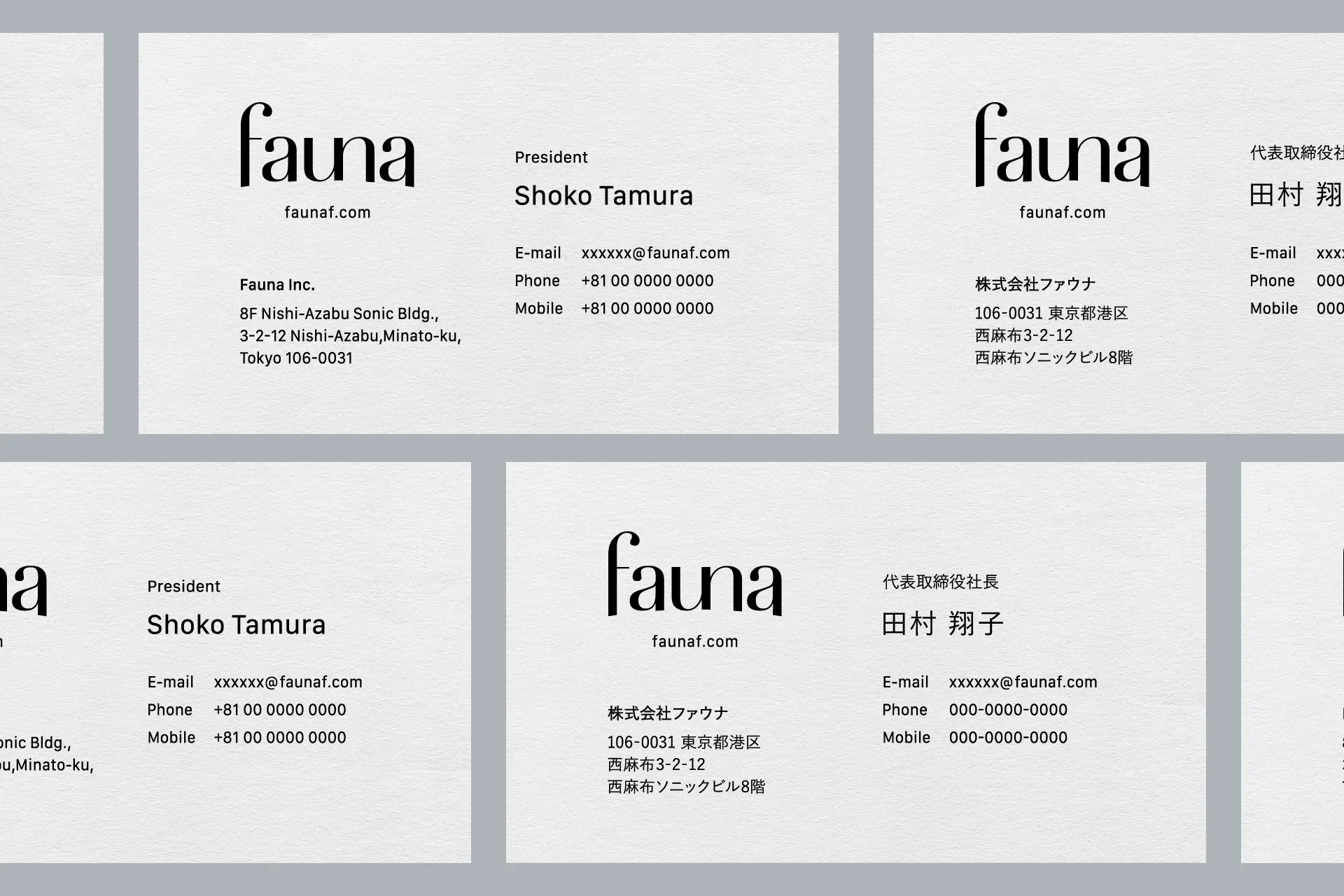 I created a logo and business card for Fauna, a company specializing in marketing support.
The word "fauna" refers to a group of animals that inhabit a particular region, time period, or environment, and the company name reflects a philosophy of integrating diverse marketing activities.
By shaping the lower part of the logo into an arc, I aimed to represent a specific part of the earth and the organic connections among people above it.
マーケティング支援を専門とする株式会社ファウナのロゴと名刺を制作しました。
「fauna」とは、特定の地域や時代、環境に生息する動物群を指す言葉で、多様なマーケティング活動を統合的に考える哲学が社名に込められています。
ロゴの下部を円弧にすることで、地球上の特定の一部を表し、その上にある有機的な人々の繋がりを表現しました。