Work
Comfort Green
Art Direction
Visual Identity Design
Business Card Design
Brochure Design
Postcard Design
Lapel Pin Design
Paper Bag Design
Website Design
Exhibition Design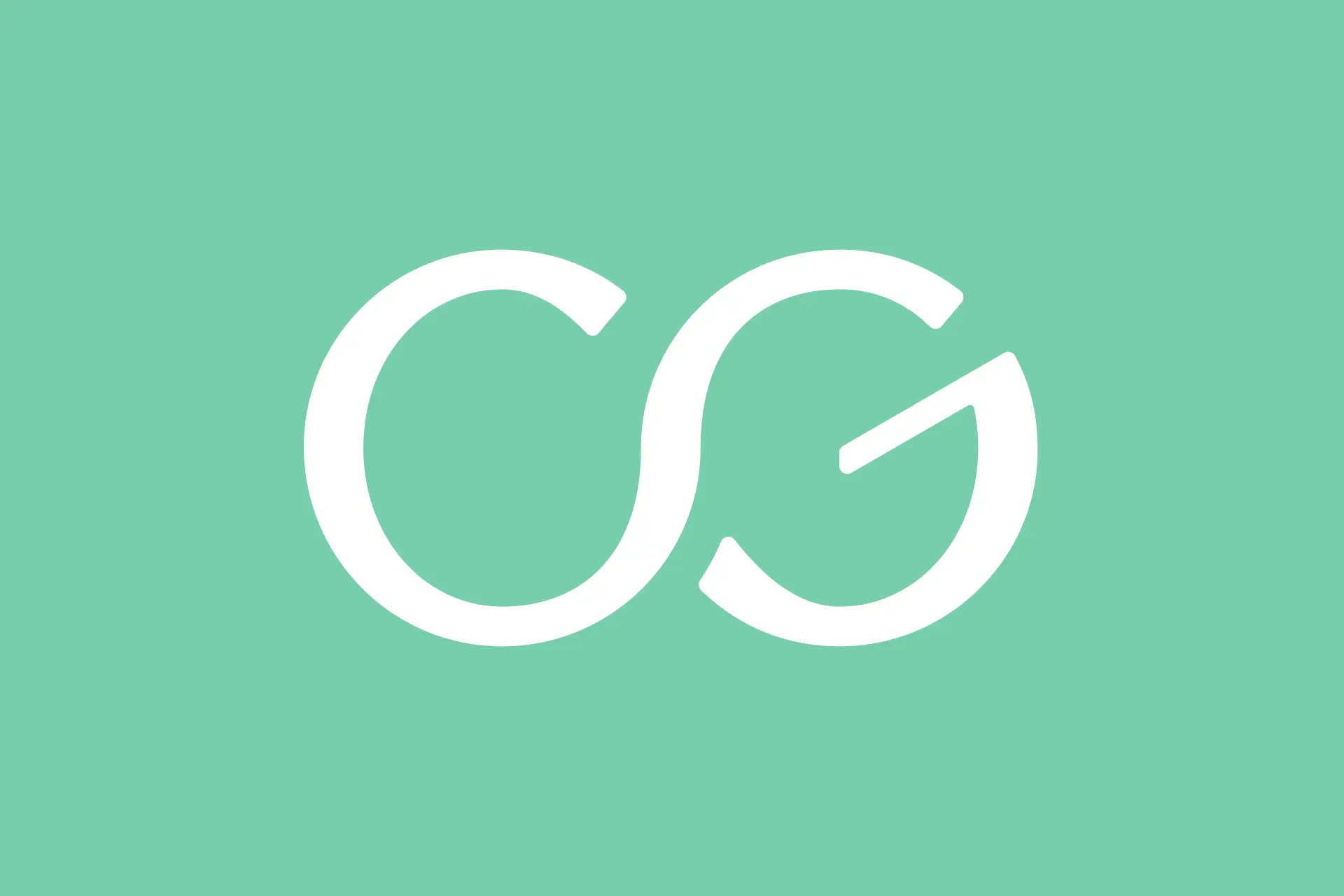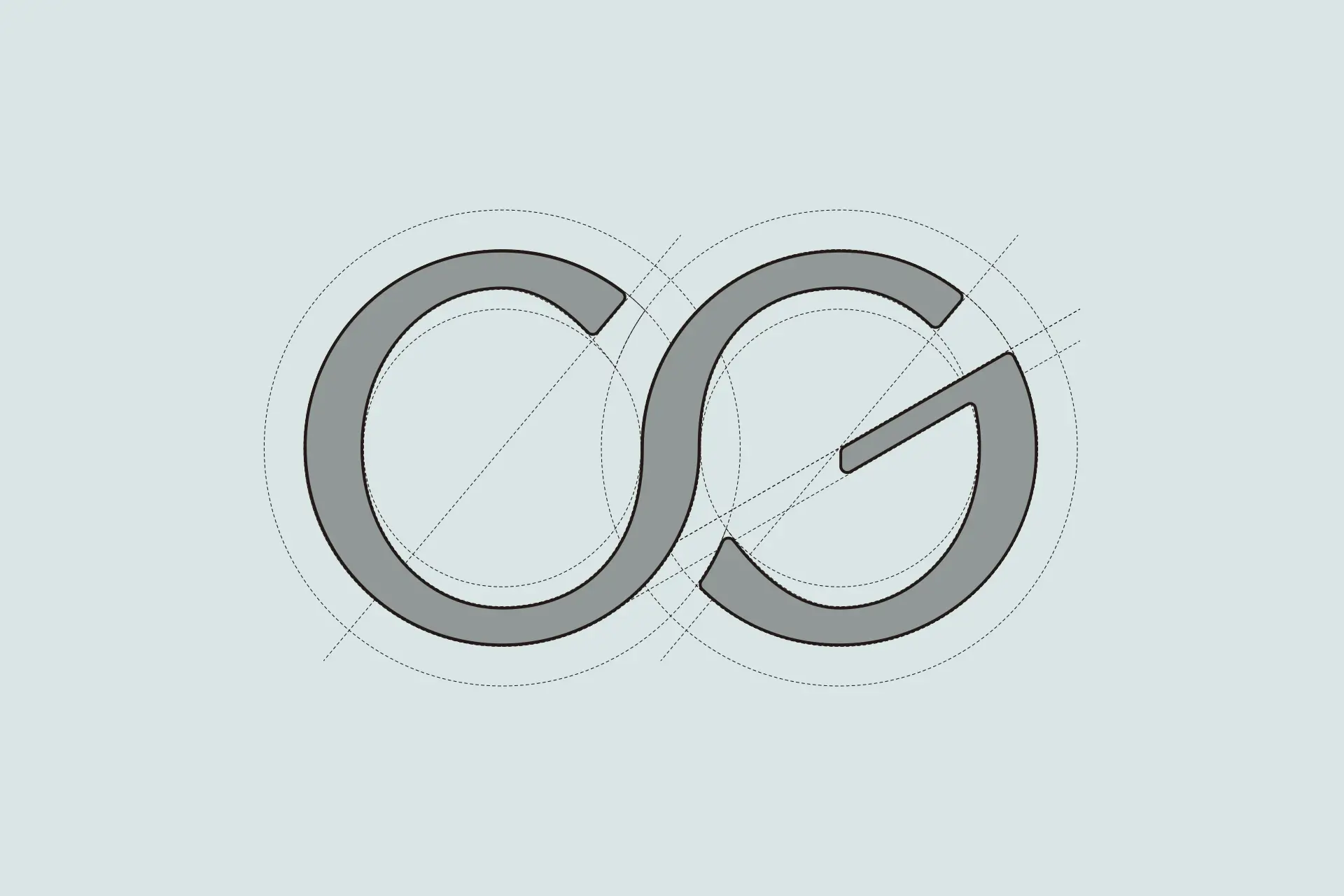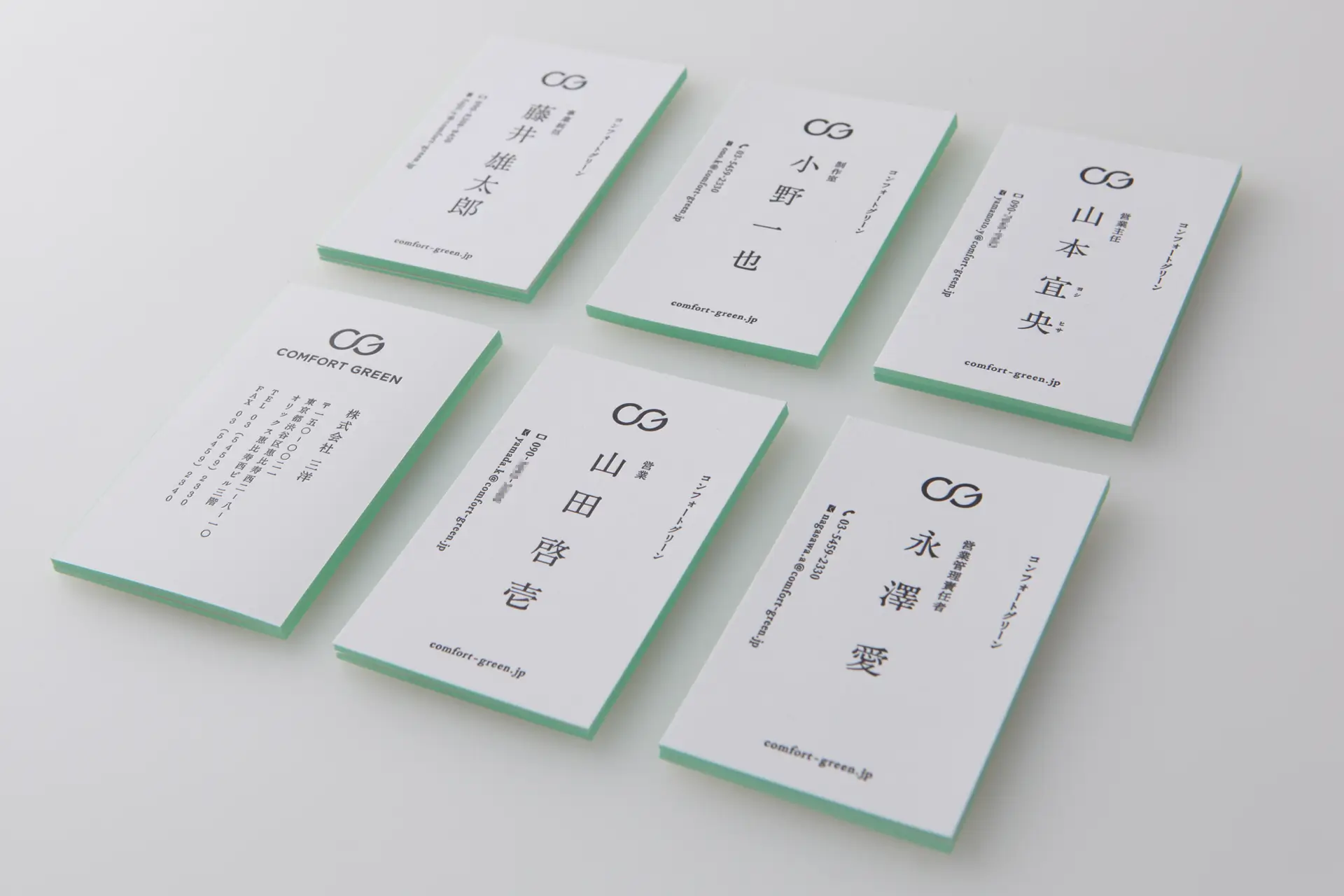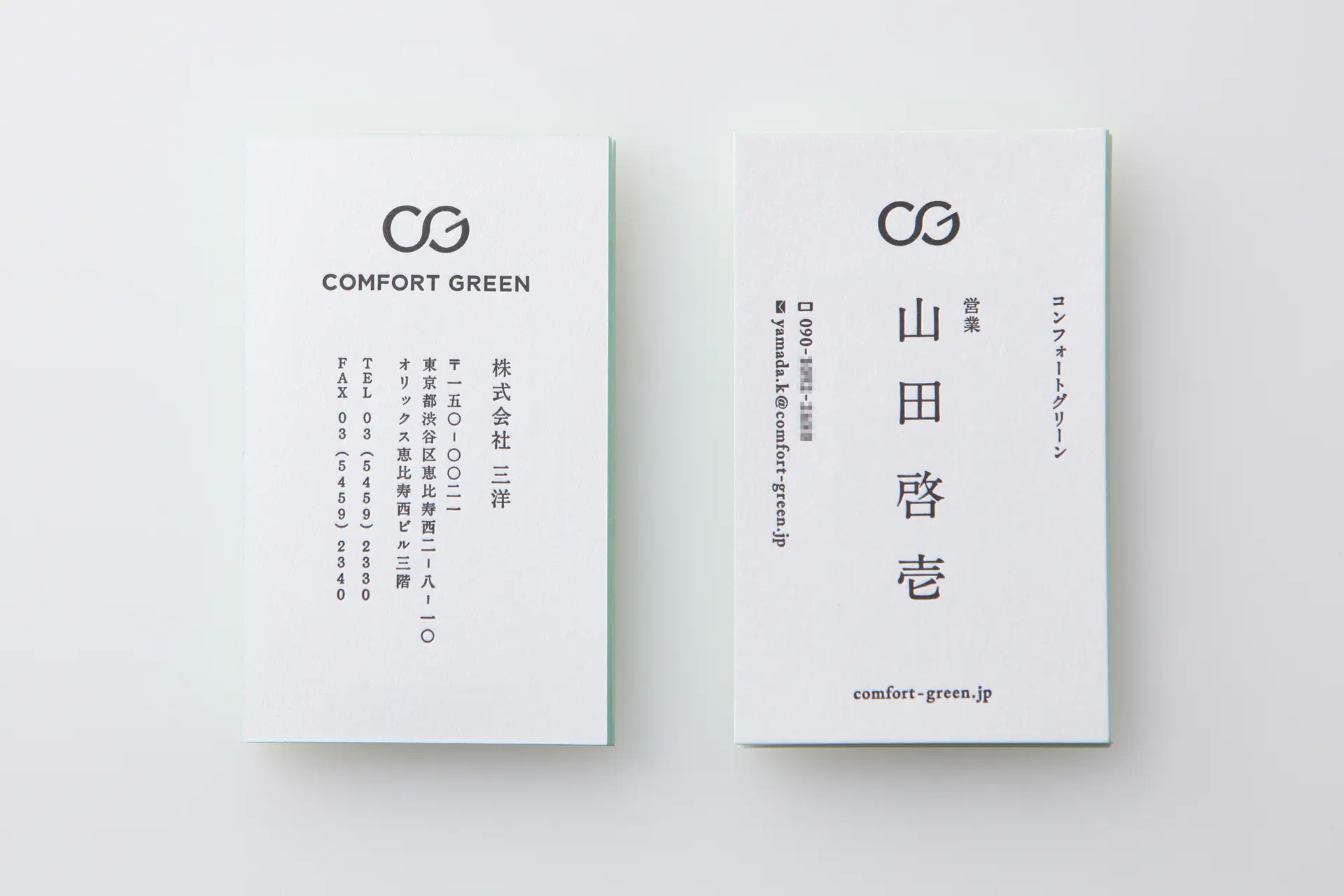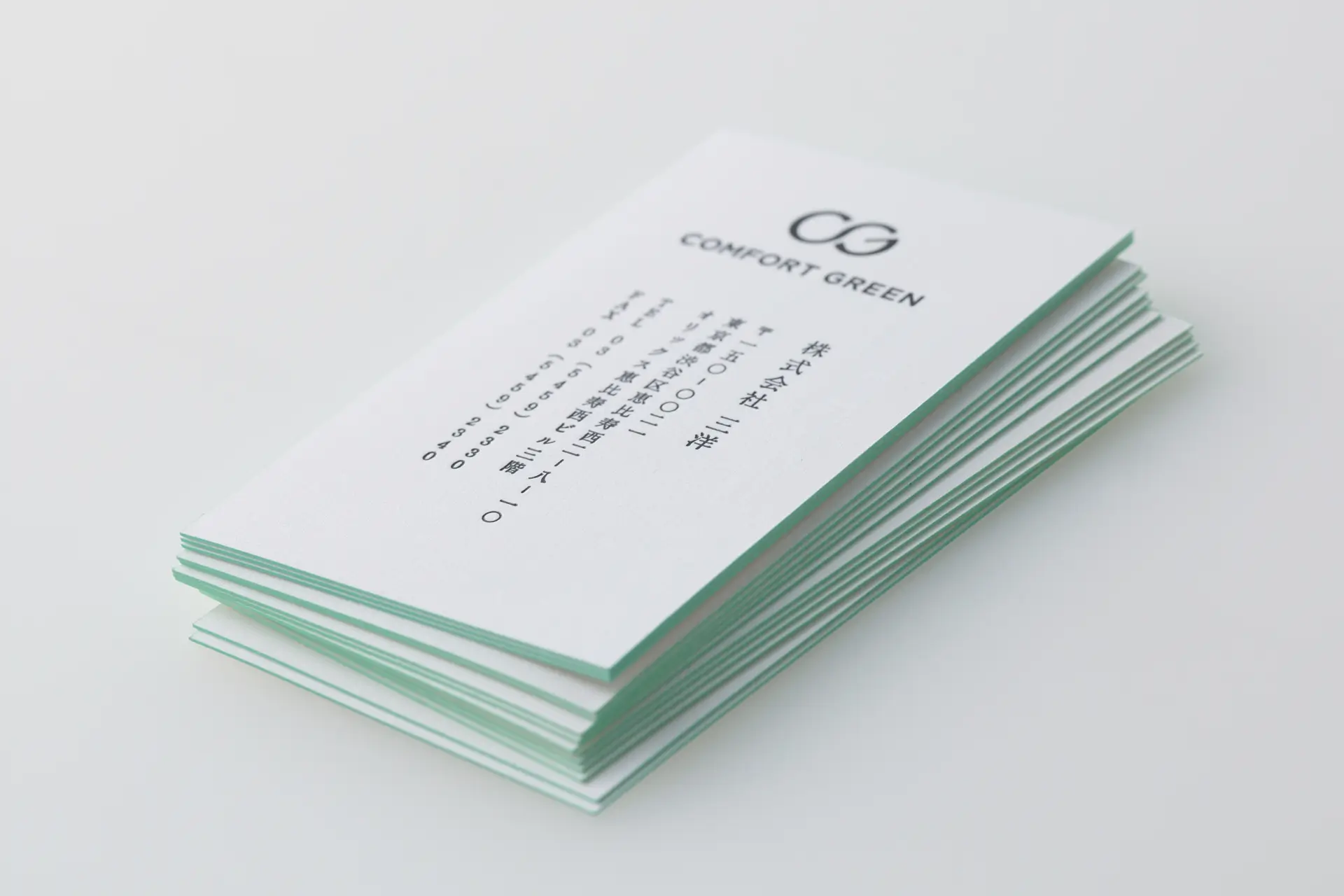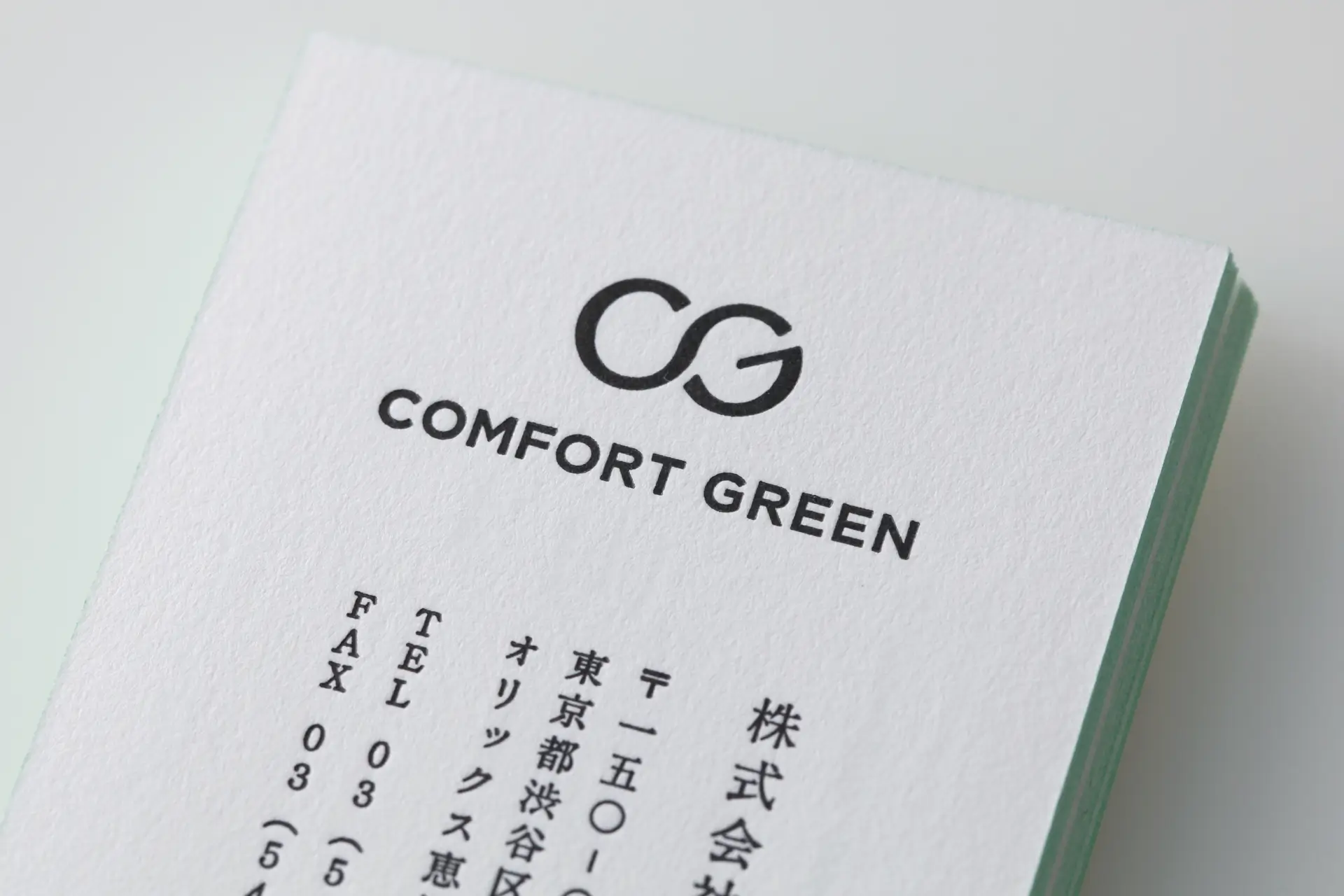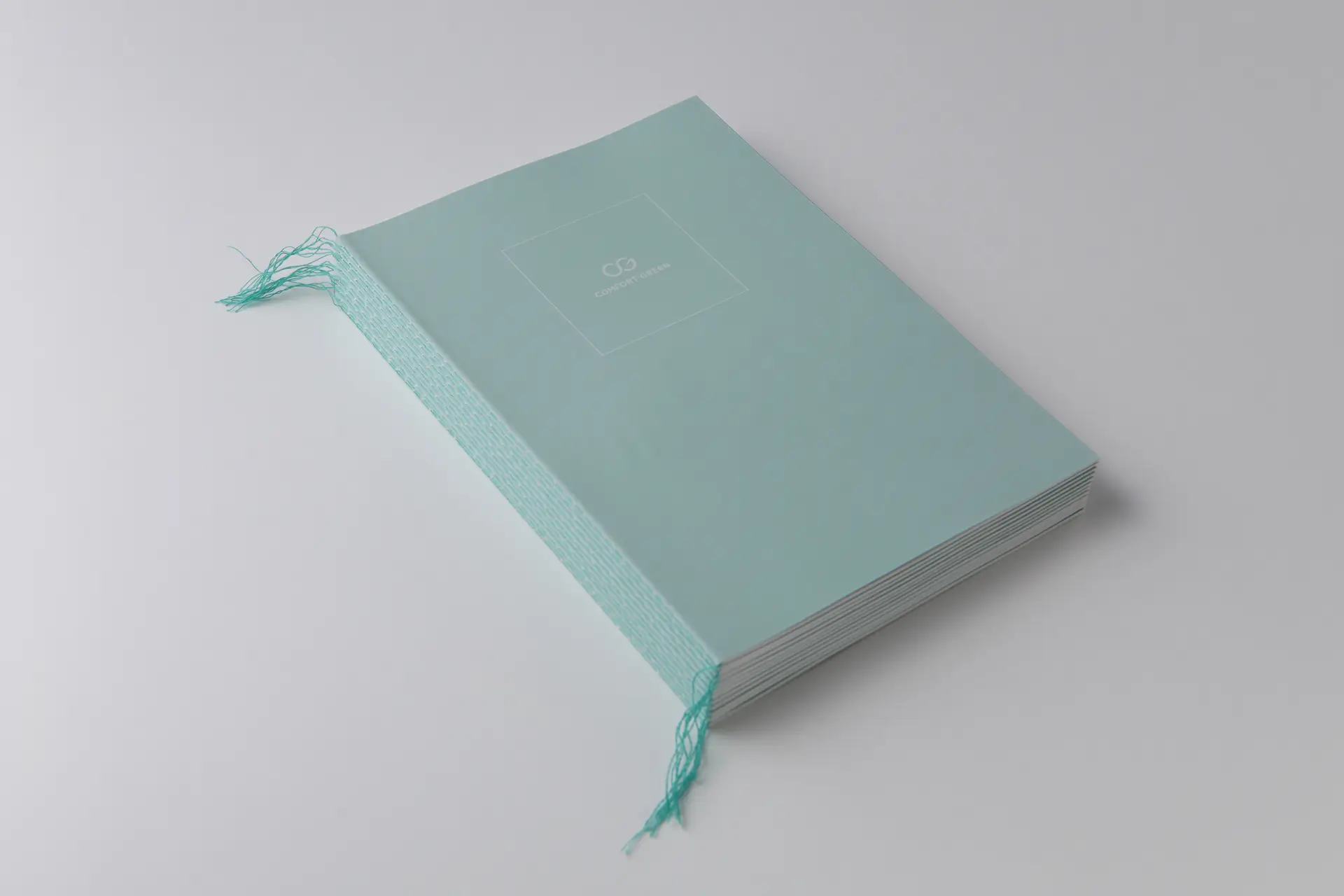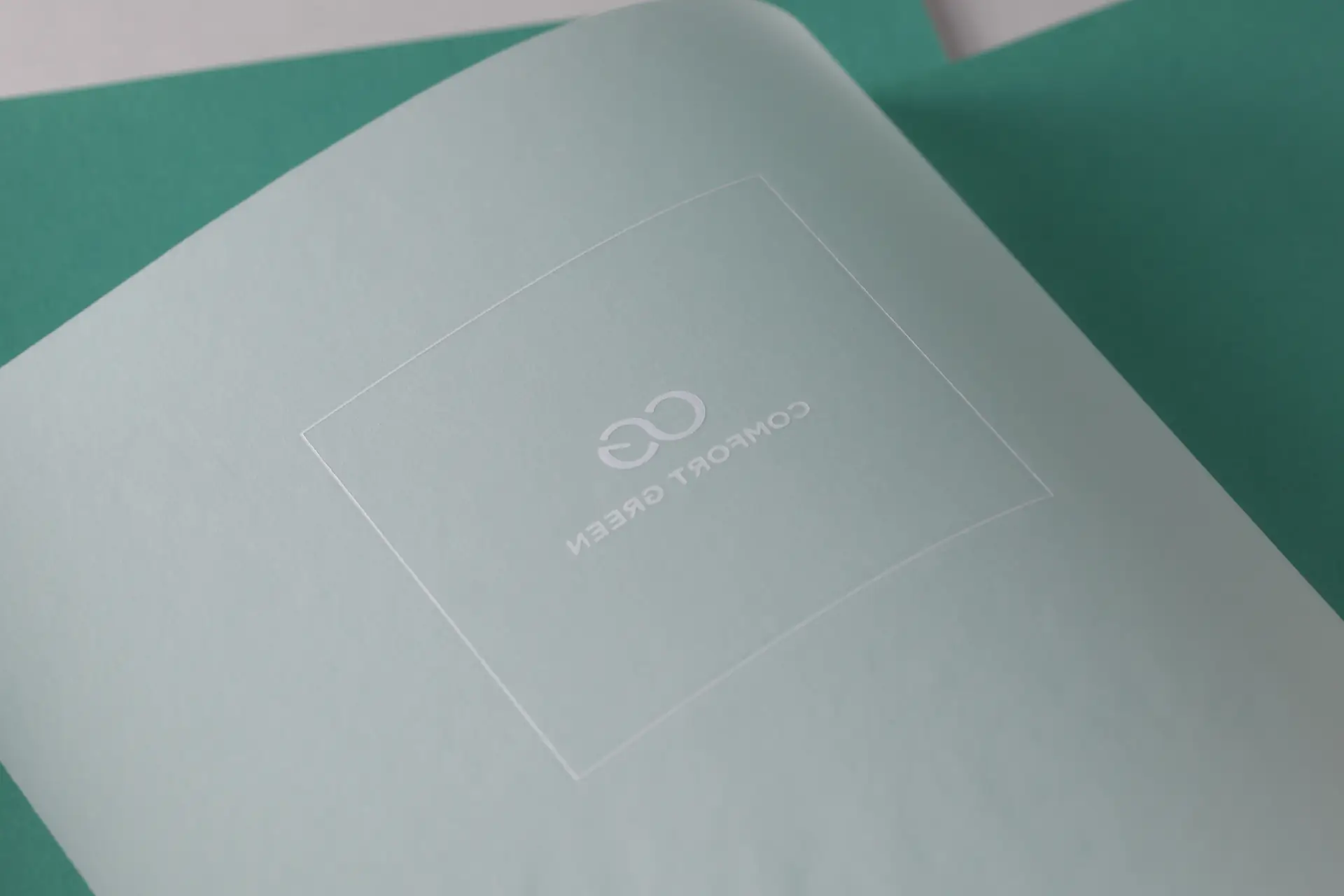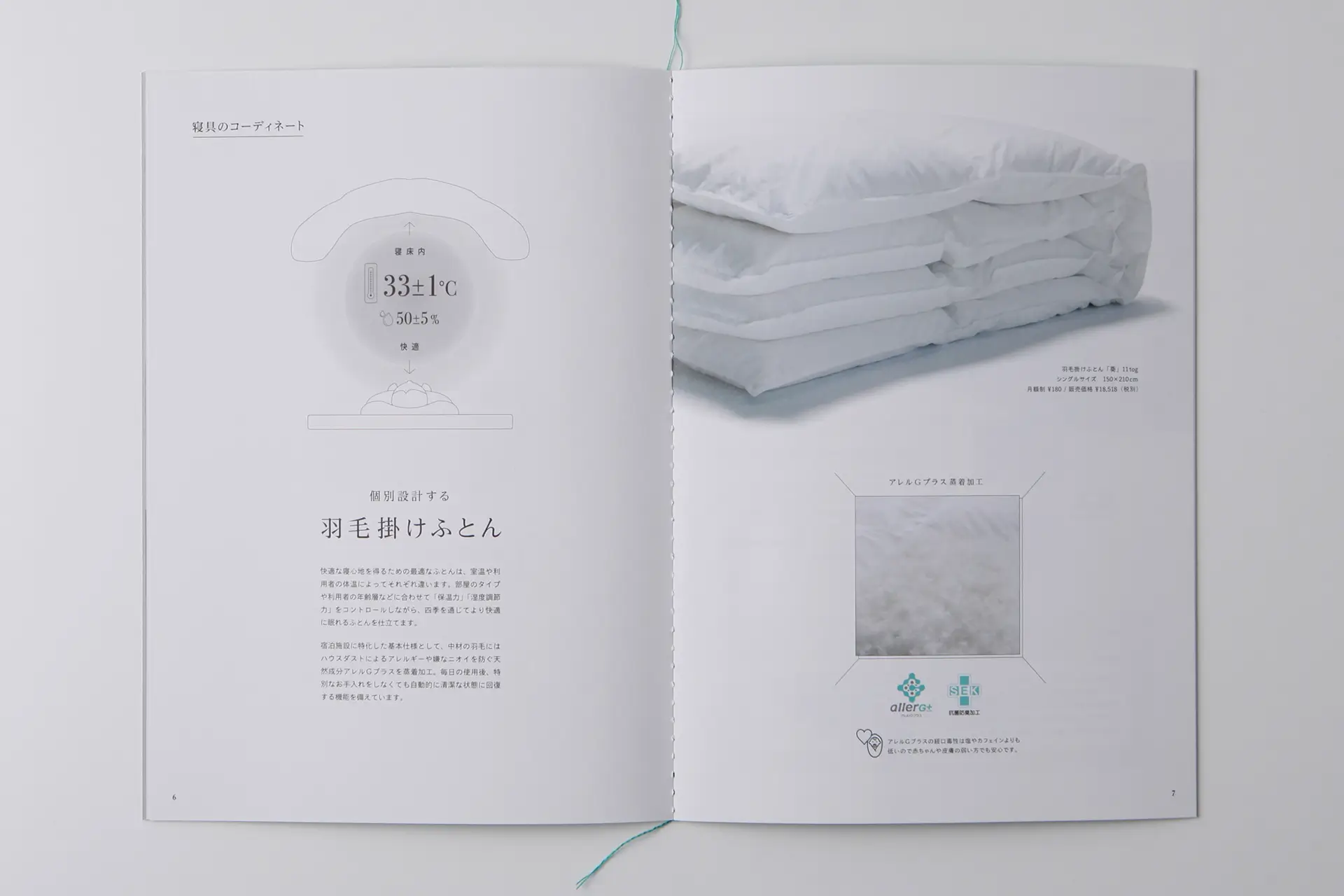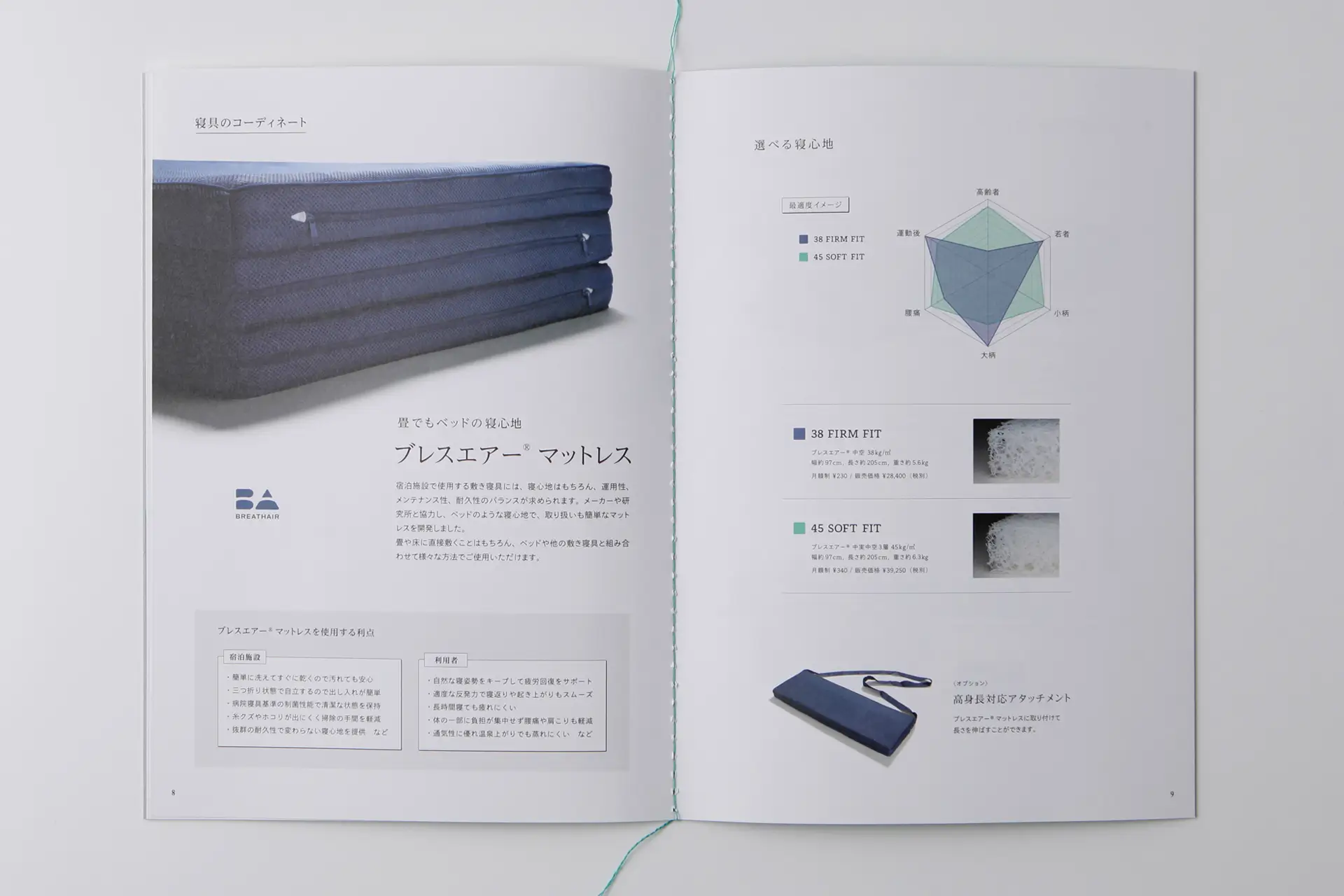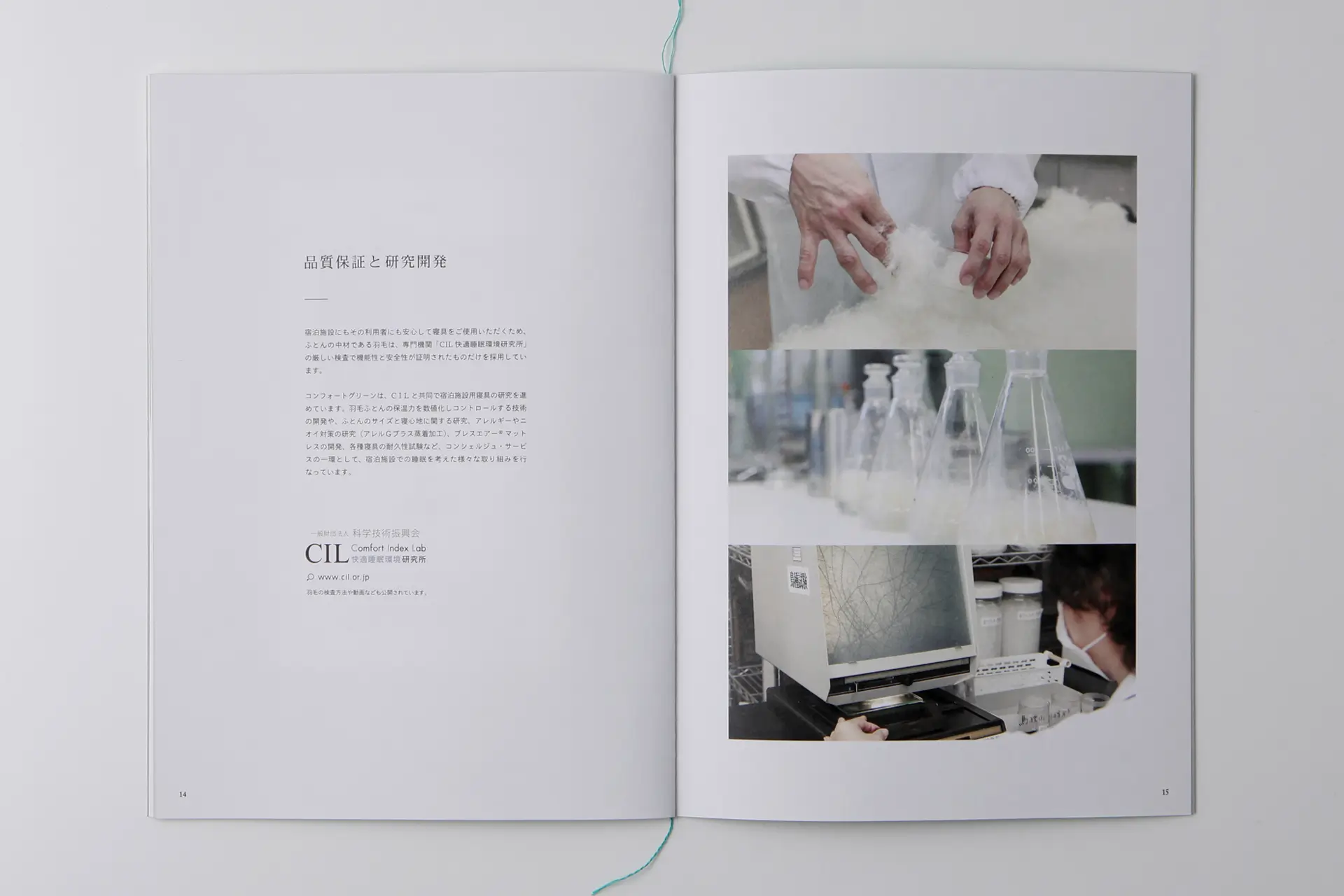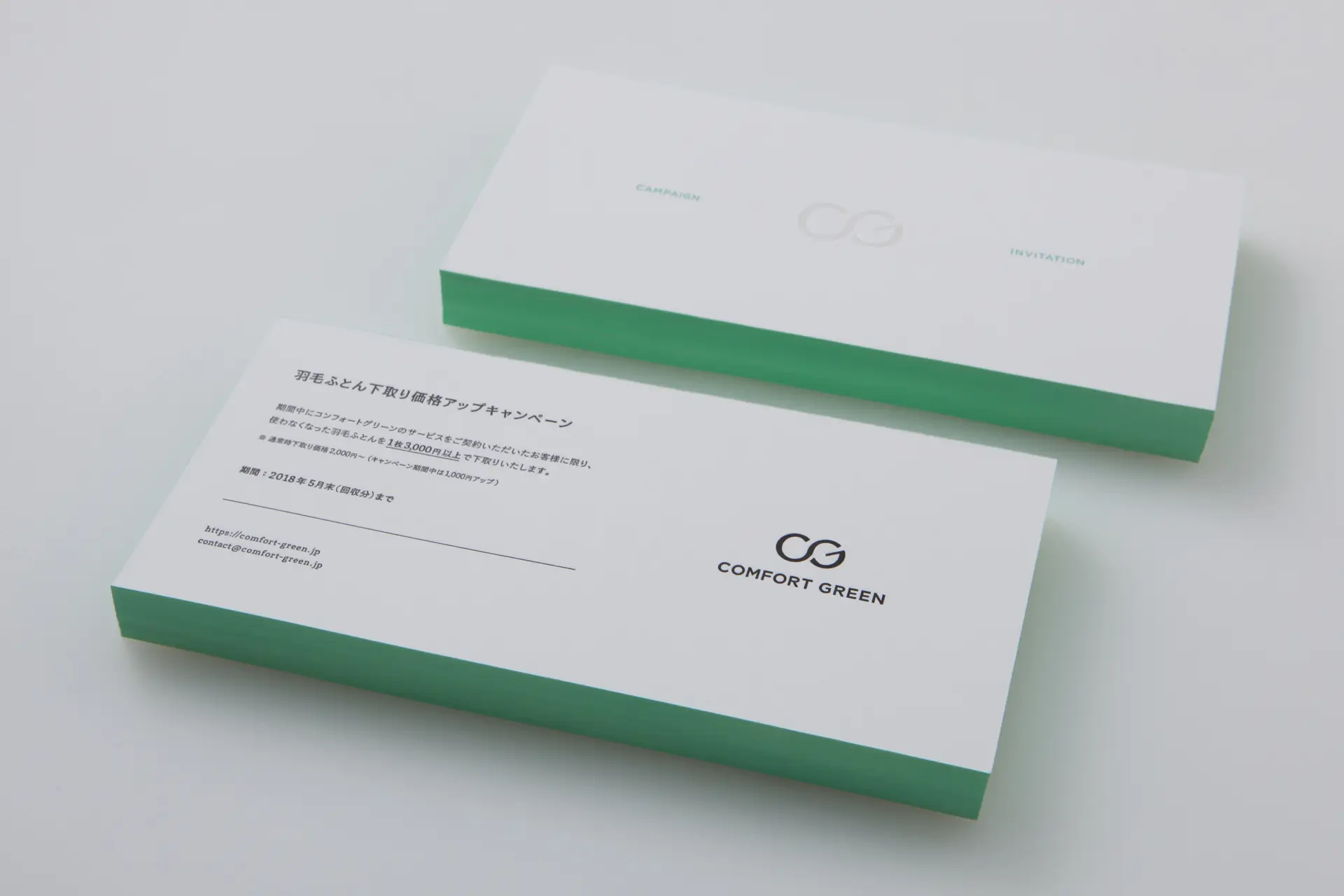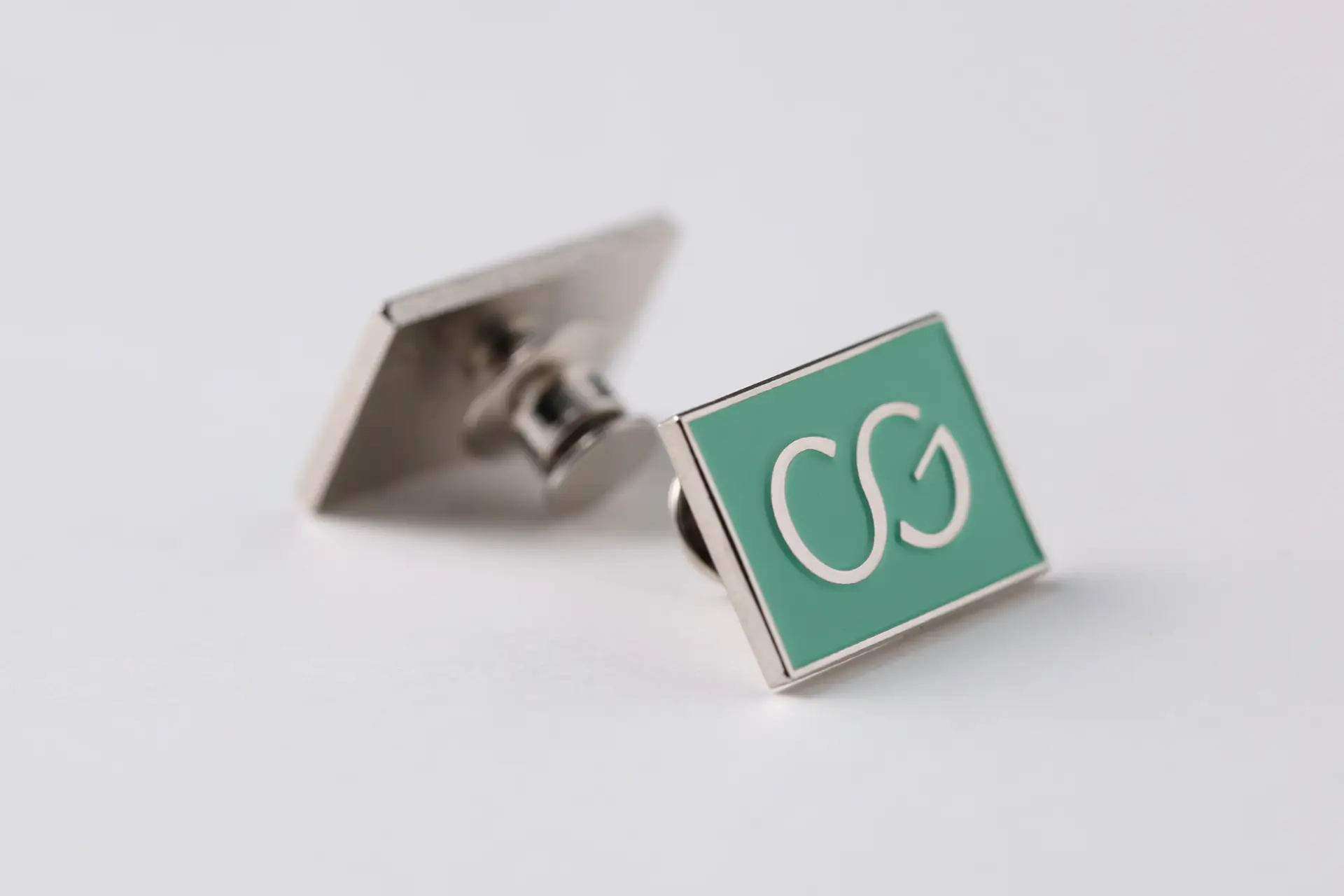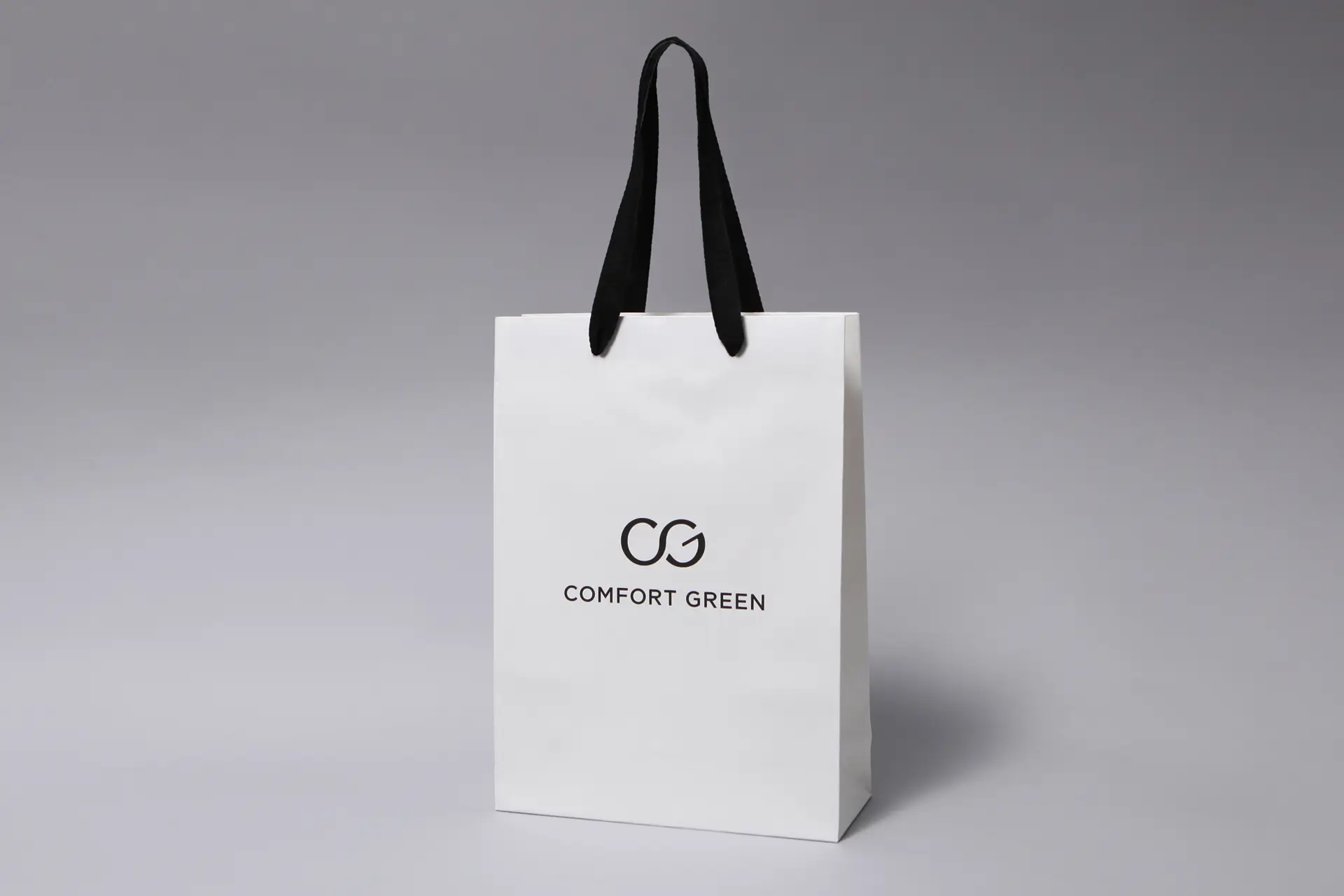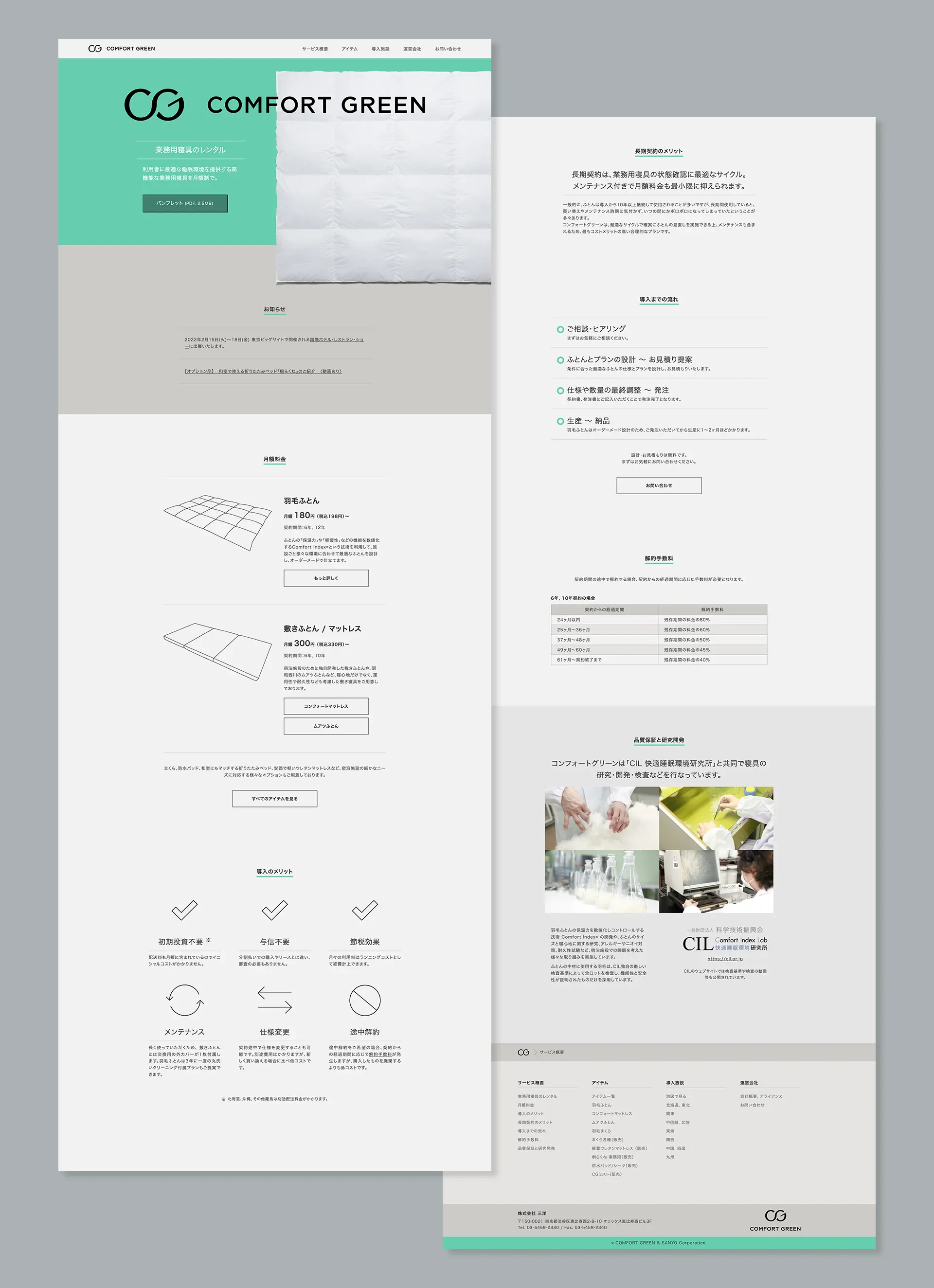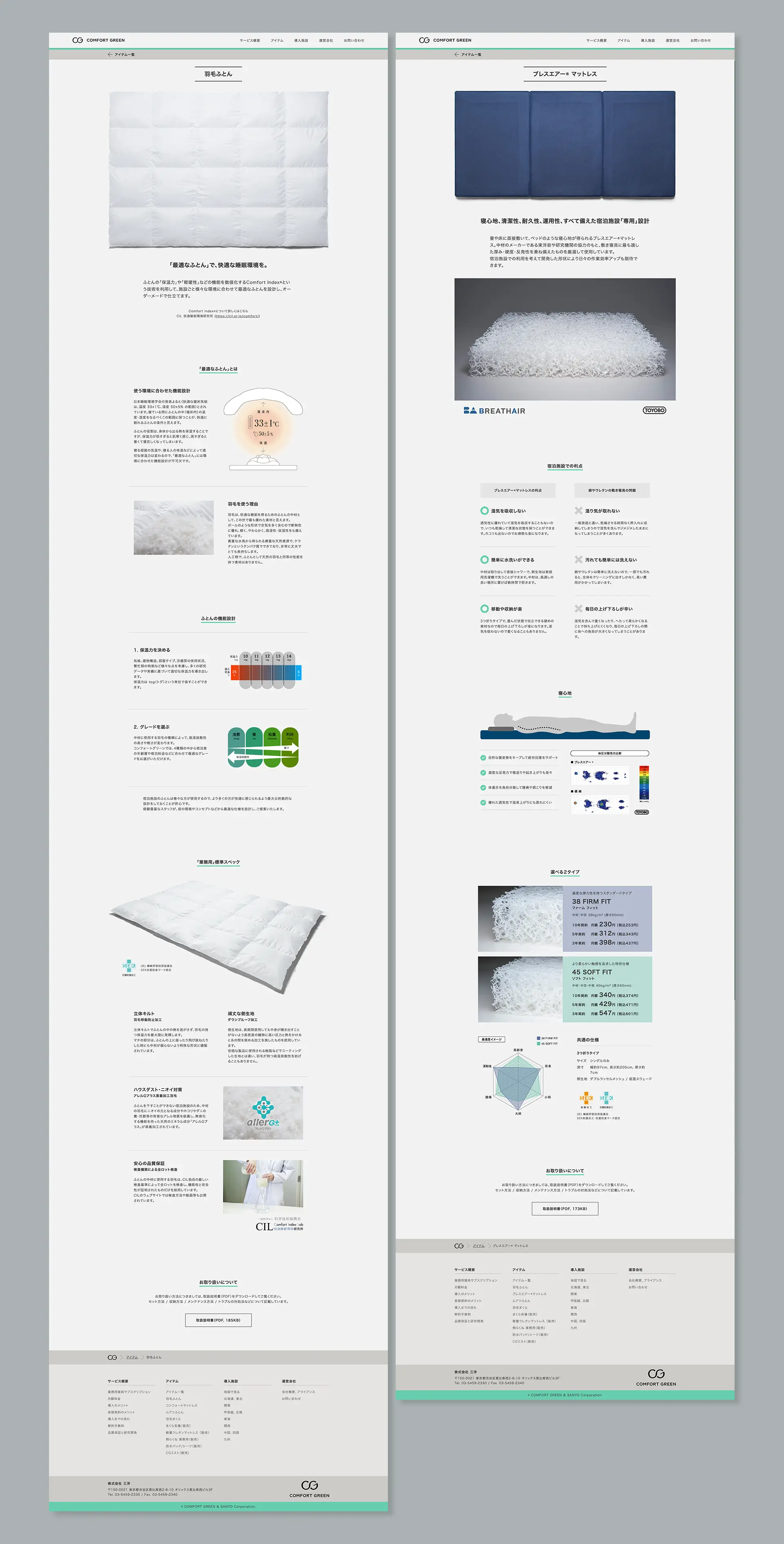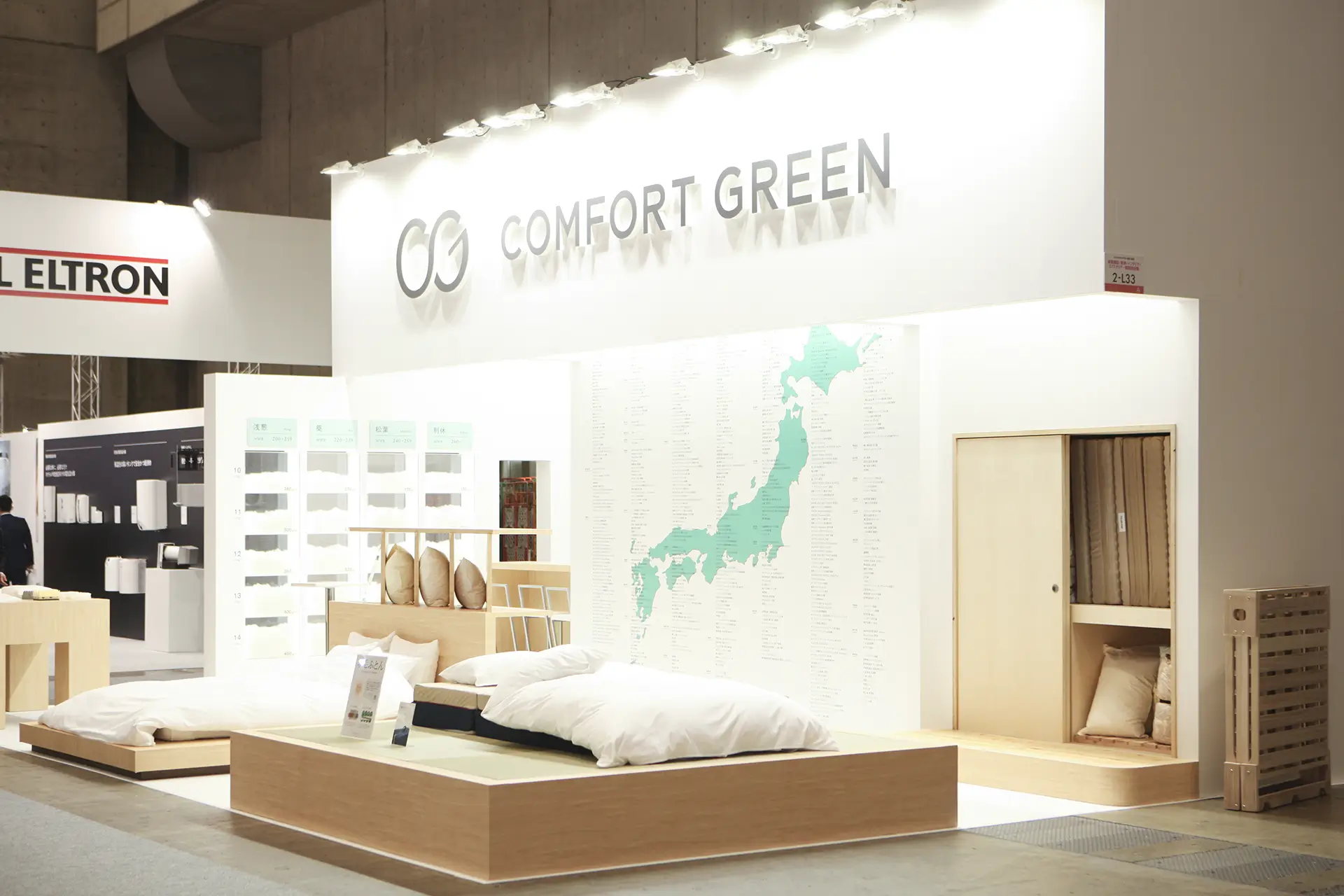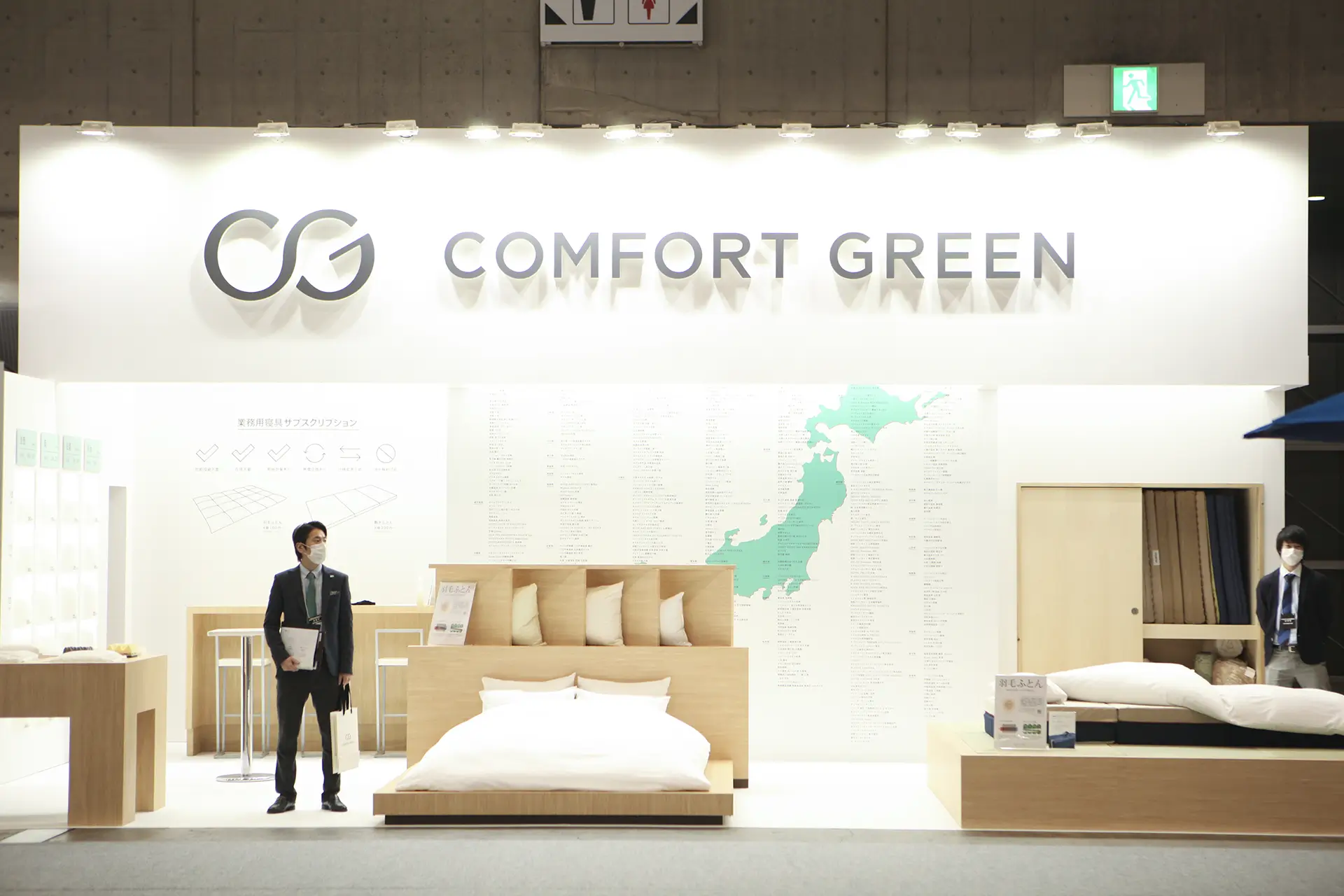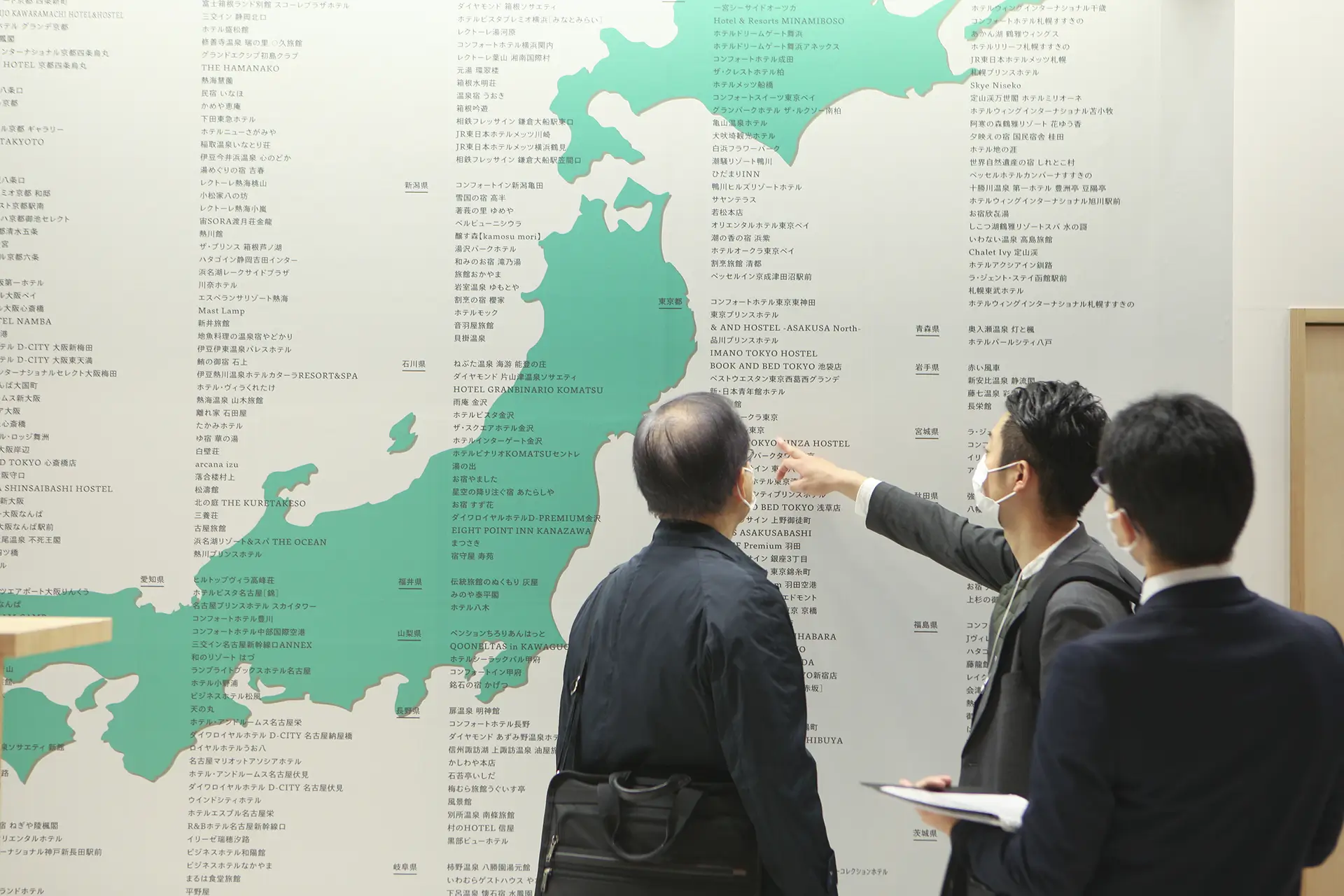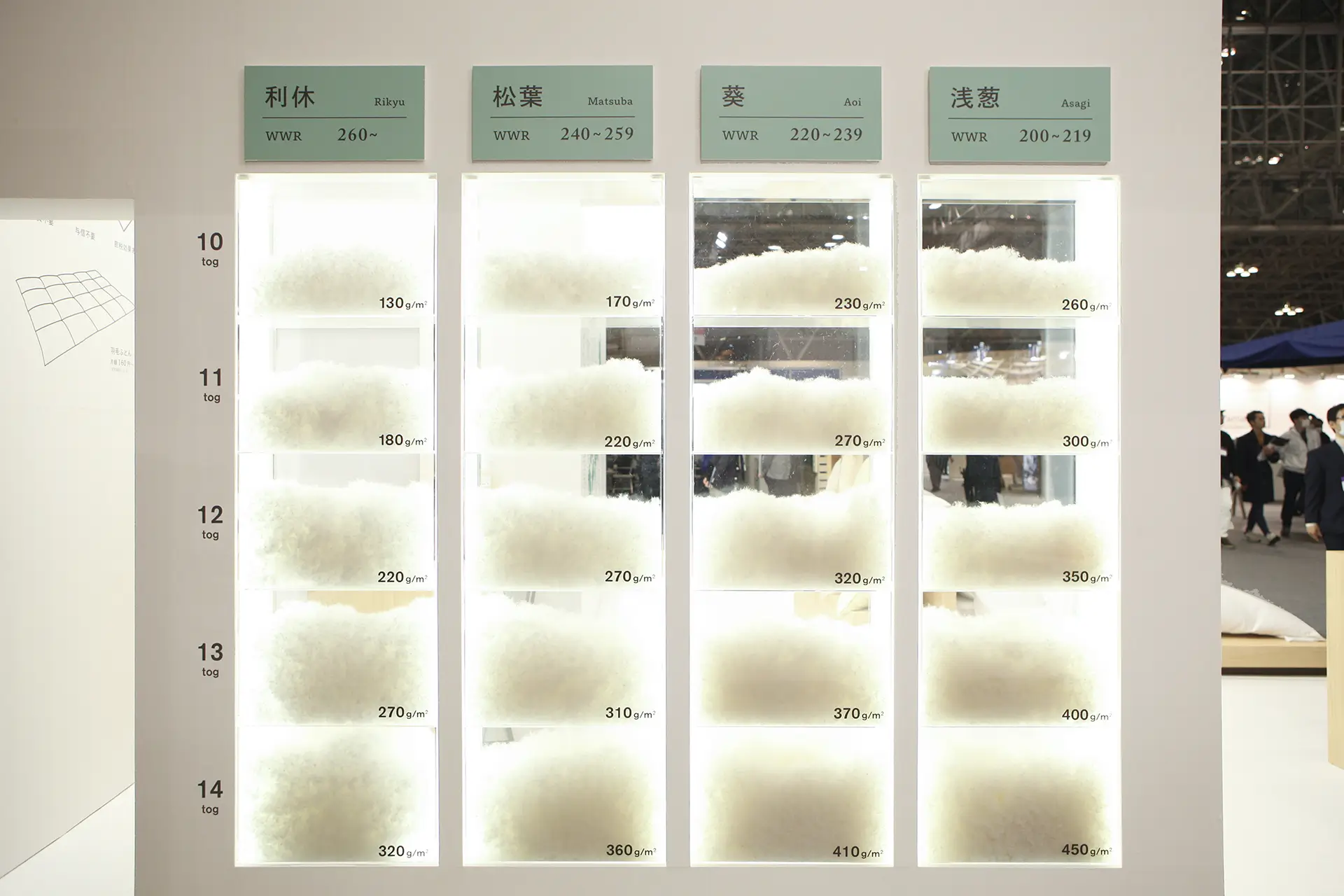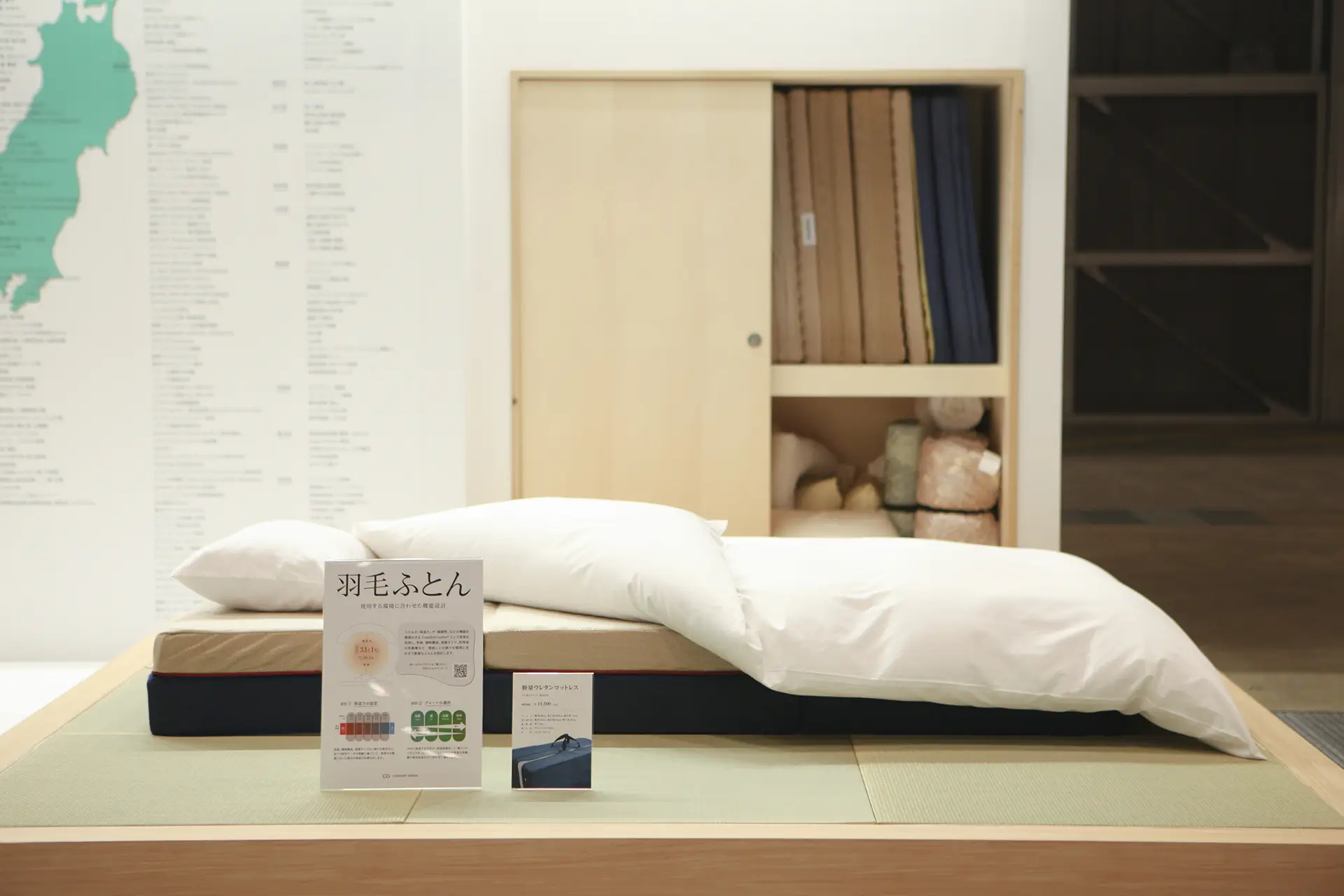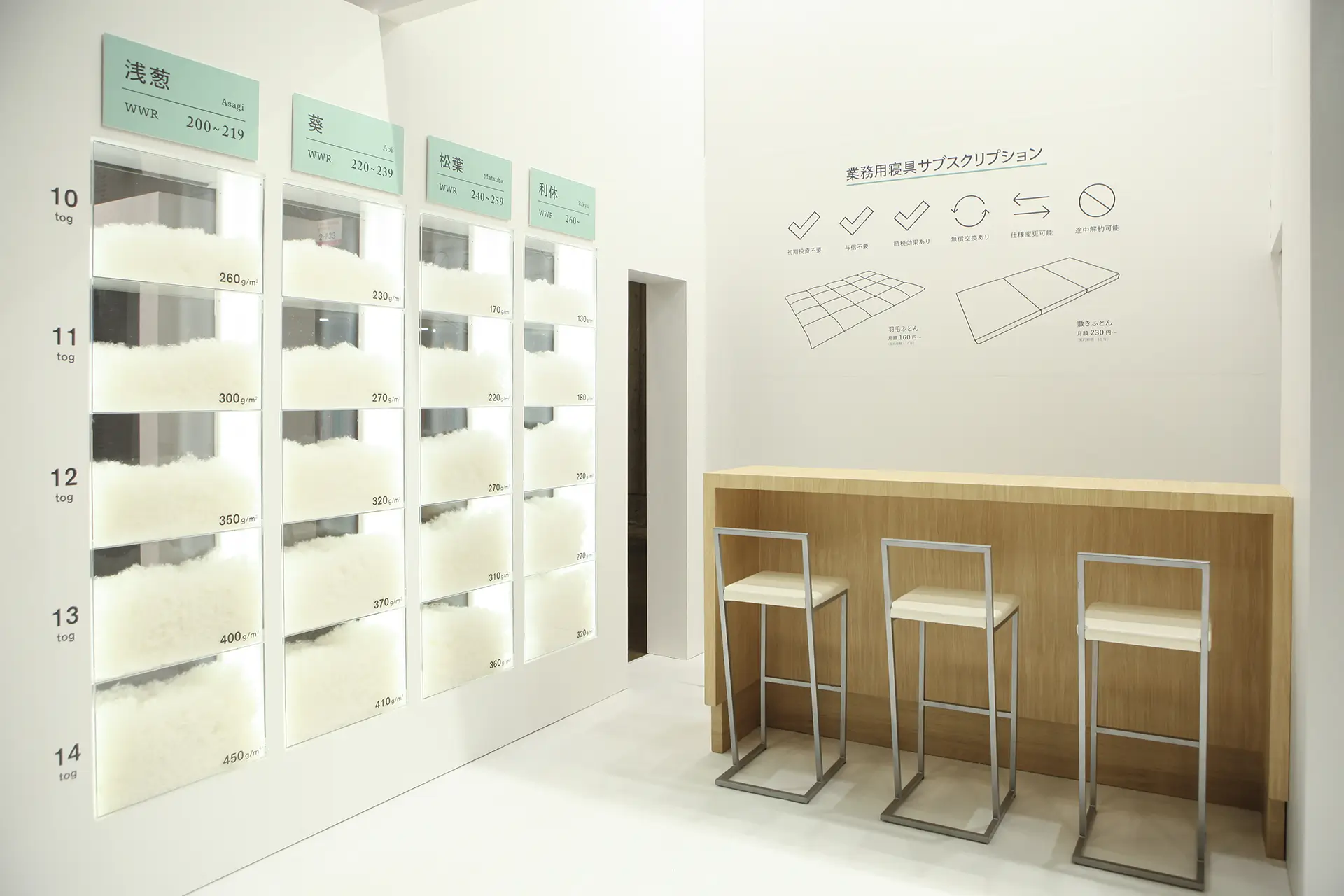 I was responsible for branding Comfort Green, a bedding rental service exclusively for lodging facilities.
This service was launched in 2017 by a duvet manufacturer that has held the top market share in Japan for many years.
The company differentiates itself by going beyond typical "rentals" to offer duvets customized exclusively for each facility.
In addition, specialized maintenance methods maximize the lifespan of the duvets and help to reduce environmental impact.
To promote the innovative bedding procurement method of "rental" to hotel and inn operators and establish their trust, I started with the design of the service content and the formulation of the sales strategy, and then developed the overall visual elements, including the symbol, logo, business cards, brochures, website, and trade show booth, in an integrated manner.
宿泊施設専用の寝具レンタルサービス「Comfort Green」のブランディングを担当しました。
このサービスは、日本で長年トップシェアを誇る羽毛布団メーカーにより2017年に開始されました。
一般的な「レンタル」の枠を超え、各施設専用にカスタマイズされた羽毛布団を提供することで差別化を図っています。
さらに、専門的なメンテナンス手法によって羽毛の寿命を最大限に延ばし、環境負荷の軽減にも寄与しています。
「レンタル」という革新的な寝具の調達手法をホテル・旅館の経営者に広め、信頼を確立するため、サービス内容の設計と営業戦略の策定からスタートし、シンボル、ロゴ、名刺、パンフレット、ウェブサイト、展示会ブースなど、ビジュアル要素全般を統合的に構築しました。